Major League Baseball: NL ARI vs. CHC
Starting Pitchers: ARI- Corbin (8-9, 4.36 ERA) LHP CHC- Lester (8-6, 3.88 ERA) LHP
Arizona Diamondbacks (60-45, 24-27 away) at Chicago Cubs (56-48, 27-22 home)
August 1, 2017- 8:05 PM ET Wrigley Field, Chicago, IL
As we enter the dog days of August, the pennant race is really starting to heat up beginning with a pair of teams very much in the thick of the playoff race as the Arizona Diamondbacks and Chicago Cubs will do battle on Tuesday night with the betting lines as follow from our best sportsbooks;
Best Diamondbacks Lines: BetOnline ML (+163) Spread +1.5
Best Cubs Lines: BetOnline ML (-173) Spread 1.5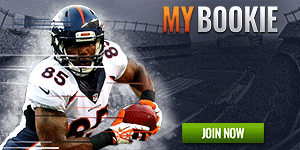 Over/Under: MyBookie "See Live Odds"
Wrigley Field will be the site of an important three-game series as the Diamondbacks are fighting for a wildcard berth, while the Cubs are seeking to keep some distance as they have a hold on first-place in their division.
Arizona at 60-45 is long out of the NL West race as the Los Angeles Dodgers are completely dominating everyone, however do find themselves holding on to the second spot for a wildcard berth, one game back of the Colorado Rockies.
For the Cubs at 56-48, they are holding on to a 1 ½ game lead over the Milwaukee Brewers in the NL Central in a division that is still anybody's to win as the St. Louis Cardinals and Pittsburgh Pirates are not far behind.
Now, with two months left in the regular season and still much to be decided, the DBacks and Cubs will face each other six times over the next 13 days as this may be a postseason preview.
Chicago has been on fire since the All-Star break posting a 13-2 mark but may be heading into this series opener without the services of Anthony Rizzo, who is dealing with an aching back. Manager Joe Maddon has elected to keep Rizzo out of the lineup at least for Tuesday calling Rizzo's injury "day-to-day."
Arizona is seeking to get hot once again where they are 10-17 in their last 27 games after going 16-3 in a June stretch.
The pitching matchup to get this series started will feature a pair of southpaws in Patrick Corbin (8-9, 4.36 ERA) for Arizona versus Jon Lester (8-6, 3.88 ERA) of Chicago.
Prediction/Pick
Both these teams have made some moves before the trading deadline to put themselves in contention for October. Lester has done well when on the hill versus the Snakes and as we take a look at the sports betting lines for our US players, BetOnline is favoring CHC (-173 ML) over ARI with over/under that still needs to be determined from MyBookie.
While, the odds do favor the Cubs, let's see what the total runs scored line brings us before making our best betting bet.