National Basketball Association: ATL vs. SA
Atlanta Hawks (37-29, 18-14 away) at San Antonio Spurs (51-14, 24-6 home)
March 13, 2017- 8:00 PM ET (TV TNT) AT&T Center, San Antonio, TX
In what is expected to be a shorthanded San Antonio Spurs team come Monday night, they will welcome in the visiting Atlanta Hawks for an interconference clash at the AT&T Center that has the following betting lines;
Best Hawks Lines: BetOnline Spread "See Live Odds"
Best Spurs Lines: MyBookie Spread "See Live Odds
Over/Under: 5Dimes "See Live Odds"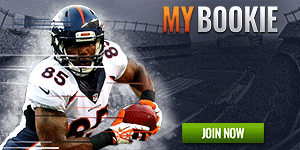 If the Spurs are seeking to finally catch the Golden State Warriors for the best mark in the NBA, they may have to do it without some key players when they take the floor at home as team MVP Kawhi Leonard (concussion protocol), LaMarcus Aldridge (minor heart arrhythmia) and floor general Tony Parker (back stiffness) were all out in Saturday's win over the Warriors.
Golden State rested four of their big guys plus were still without injured Kevin Durant as they proved to be no match against the streaking Spurs who won handedly 107-85 in a game that wasn't a fair fight.
The home victory moved the Spurs to 51-14 to put them just one-half game back of Golden State for tops in the NBA.
For Monday, however, only Parker is expected to be back in action as they will seek the season split against the Hawks. Leonard's status is still unknown but appears close to returning. For Aldridge, no timetable is set for the second-year man with San Antonio as he must await medical clearance.
On the Hawks side of the ball, they will be riding a three game win streak after taking down the Memphis Grizzlies on the road with a 107-90 victory to move their record to 37-29. Despite the roll of the Hawks, they trail a red-hot Washington Wizards team by 4 ½ games in the Southeast Division.
Big man center Dwight Howard is expected back in action after resting in Saturday's win and will play a big part in Monday's contest as the Hawks seek the season sweep. Atlanta defeated the Spurs at home on New Year's Day with a 114-112 thrilling overtime win.
Prediction/Pick
With a chance to catch the Warriors with a win, the Spurs will be plenty motivated to take it to the Hawks, but the Hawks will have plans of their own. Leading up to this ATL vs. SA matchup, we still await the complete betting lines from two of the best sportsbooks MyBookie and BetOnline.
We can expect the Spurs to have the slight advantage being at home but let's see what the experts deliver before deciding our best bet for our money.