National Basketball Association: Eastern Conference 1st Round
Game 3 BOS vs. CHI Best-of-7: CHI Leads 2-0
Boston Celtics (53-29, 23-18 away) at Chicago Bulls (41-41, 25-16 home)
April 21, 2017- 7:00 PM ET (TV ESPN) United Center, Chicago, IL
Despite the top-seed, the Boston Celtics will head into Game 3 on Friday night locked in a "must-win" situation as they square off against the Chicago Bulls in an Eastern Conference matchup that has the following betting lines from our sportsbooks;
Best Celtics Lines: Bovada Spread (+2) ML -105
Best Bulls Lines: BetOnline Spread (-1.5) ML -120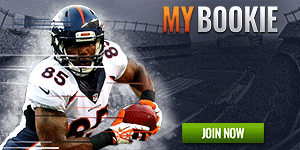 Over/Under: 5Dimes 207.5
Finding themselves in an 0-2 hole in this best-of-seven series, the Celtics are left scrambling for answers in needing a win in the worse way heading into Game 3 or face an early exit by weekend's end.
Fighting all season long to secure the top-seed in the East, it quickly vanished for Boston as the Bulls went into TD Garden and laid it on the Celtics sweeping the first two on the road to set themselves up for what will be an opening round upset.
Coming together at the right time with unselfish play and playing like a team on a mission, the Bulls are making all the right moves. Now, it's up to Boston head coach Brad Stevens to try and rally his troops behind their still reeling with emotion leader in Isaiah Thomas, who traveled to back to Washington to tend to the death of his sister.
Thomas is expected back in time for Game 3 and as he will take to the court with his team who find themselves with their playoff backs to the wall; he will now be asked to harness his emotions and help lift his team to a win on the road in what will be a rocking United Center.
With unexpected back-to-back defeats on their own floor, Stevens may be dealing with having to make some lineup changes to get his team back on track. Boston dropped Games 1 and 2 at home with losses of 106-102 and 111-97.
Game 4 of this series is scheduled for Sunday.
Prediction/Pick
For the Celtics, win Game 3 and they will steal back the momentum heading into Game 4; lose Game 3 and we may see Boston mail it in come Sunday? Putting their confidence in the home team, BetOnline is favoring CHI (-1.5) points over BOS, while Bovada is giving the underdog Celtics (+2) points. 5Dimes delivers the over/under with 207.5 total game points scored.
Staying with the game totals for betting purposes, I will favor the OVER of 207.5 total game points scored as my betting pick.