College Basketball: Big East BUT vs. CREIG
#12 Butler Bulldogs (14-2, 3-1 Big East) at #8 Creighton Bluejays (15-1, 3-1 Big East)
January 11, 2017- 9:00 PM ET (TV FS1) CenturyLink Center Omaha, Omaha, NE
Great Big East matchup on Wednesday night in primetime as the No. 12 Butler Bulldogs will invade the CenturyLink Center in Omaha to battle the No. 8 Creighton Bluejays in what has the makings of a great one with the betting lines as follow;
Best Bulldogs Lines: 5Dimes Spread (+4.5) ML "See Live Odds"
Best Bluejays Lines: MyBookie Spread (-4.5) ML "See Live Odds"
Over/Under: BetOnline "See Live Odds"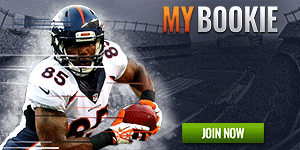 Sporting the highest ranking in school history, the Bluejays (15-1, 3-1) will seek to maintain their winning ways but will need to get past a Butler team (14-2, 3-1) that has captured three straight of their own as both teams sit one-half game back of conference-leading Villanova in the Big East.
Butler with their defense of allowing 64.9 points per game will be put to the challenge in trying to slow down the high-powered offense of a Creighton team that is scoring 87.5 points per game. On the opposite end, Butler is averaging 77.7 points per contest to a Bluejay squad yielding 72.0 per game.
Though, lacking the offensive weapons of Creighton, the Bulldogs pulled off their biggest win of the year when they took down No. 1 Villanova 66-58 at home. The Bluejays for their part went down in defeat to the same Wildcat team 80-70 on New Year's Eve.
Knowing they can't match the offensive fire-power of Creighton, the Bulldogs will rely on their smothering but disciplined defense to try to keep the Bluejays close as they have just two players averaging in double figures; forwards Kelan Martin (17.4) and Andrew Chrabascz (11.9).
Creighton is 11th in the nation in scoring, first in field-goal percentage (53.7) and when it comes to firing it up from behind the 3-point line are shooting 42.1 percent.
The Bluejays will want to get off to a strong start as they will begin a stretch of three games in six days as they will aim to improve upon their highest ranking in school history.
Prediction/Pick
A battle of wills be the focus of this game with the defense of the Bulldogs versus the offensive of Creighton. But, putting their confidence in the home team, MyBookie is favoring CREIG (-4.5) points over BUT, with an over/under that still needs to be determined.
Staying with Creighton in what should be an entertaining matchup, I will favor the Bluejays MINUS the points (-4.5) over Butler for the home victory.