College Basketball: Men's Championship BUT vs. UNC
South Region- Sweet 16
#4 Butler Bulldogs (25-8) at #1 North Carolina Tar Heels (29-7)
March 24, 2017, 7:09 PM ET (TV CBS) FedExForum, Memphis, TN
After witnessing an upset on Thursday, what will Day 2 of the Sweet 16 bring to sports bettors everywhere as we will go out to Memphis for a Friday night clash between the No. 4 Butler Bulldogs and No. 1 North Carolina Tar Heels in a South Region showdown that has the following betting lines from our best sportsbooks;
Best Bulldogs Lines: BetOnline Spread (+7.5) ML +275
Best Tar Heels Lines: MyBookie Spread (-7.5) ML -345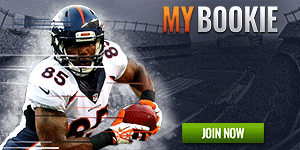 Over/Under: 5Dimes 153.0
FedExForum will be the site of the first of two semifinals with top-seeded North Carolina (29-7) seeking to avoid a major letdown by the upset-minded Bulldogs (25-8) with a trip to the Elite 8 at stake on Sunday versus the Kentucky/UCLA winner.
Out of the Big East Conference, the Bulldogs earned their way to the Sweet 16 for the first time since 2011 by virtue of a 74-65 win over surprising Middle Tennessee State last weekend.
Butler will lean on their defense to slow down the Tar Heels as they are holding opponents to 68.2 points per game. North Carolina is scoring 85.1 points per game and would look to force a much faster pace against the Bulldogs.
But last weekend in their matchup against Arkansas, the Tar Heels needed every point they could muster to hold off the Razorbacks with a 72-65 victory.
And for the Bulldogs, they are still looking for some respect as a major-conference player as they head into this matchup versus a North Carolina team that will be making their ninth Sweet 16 appearance under head coach Roy Williams.
The Tar Heels will be playing in the second week of the tournament for the third straight year and will aim to be the third consecutive ACC team to knock off Butler in as many years.
Butler and North Carolina will be meeting for the first time in the tournament, but it is the Bulldogs who lead the all-time series 3-2.
Prediction/Pick
The Bulldogs will need to go in with a chip on their shoulder to give themselves a bit more motivation as they will need some sort of an edge. And as we go to the betting lines from our best sportsbooks for U.S. players, MyBookie is favoring UNC (-7.5) points over BUT with an over/under of 153.0 total game points scored from 5Dimes.
While, I am leaning on North Carolina with a straight-up win, I will favor the Bulldogs PLUS the points (+7.5) to cover the spread against North Carolina as my favorite sportsbetting pick.