College Football: San Diego County Credit Union Poinsettia Bowl
BYU vs. WYO
BYU Cougars (8-4) at Wyoming Cowboys (8-5)
December 21, 2016- 9:00 PM ET (TV ESPN) Qualcomm Stadium, San Diego, CA
It seems year after year, the Poinsettia Bowl always manages to give us an entertaining contest. This year figures to be no different as the BYU Cougars and Wyoming Cowboys will seek to keep that tradition of putting on a show for the fans in San Diego as both teams will square off at Qualcomm Stadium on Wednesday evening as the betting lines for this contest is as follow;
Best Cougars Lines: BetOnline Spread (-10) ML -380
Best Cowboys Lines: MyBookie Spread (+10) ML +315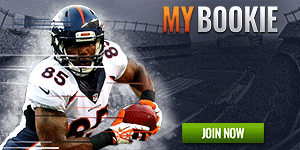 Over/Under: topbet 57.0
In what may be the best 8-4 team in all of College Football as they lost their four games by just a combined 9 points, the Cougars will seek to end their season on a winning note with their fifth straight victory when they take on what will be a hungry Wyoming team eager to bounce back after two consecutive defeats to end the season by capturing a bowl win.
With what was a tough schedule, the Cougars held their own with two of their defeats coming at the hands of teams finishing in the top-25. However, in their final regular-season game, the Cougars sufferd a major blow with the loss of QB Taysom Hill, who was dealt an elbow injury against Colorado State.
With the loss of Hill, the Cougars will now rely on the arm of backup slinger Tanner Magnum, who saw limited action on the year and the legs of RB Jamaal Williams, who rushed for 1,165 yards with 11 touchdowns. The BYU offense averaged 30.0 points on 406.3 yards per game with a balanced attack.
Defensively, the Cougars held their own allowing 19.4 points on 364.3 yards per game and did an excellent job in forcing 29 turnovers on the season earning a mark of +12 in the turnover margin.
For Wyoming, they surprised many with their 8-5 finish during the regular-season as they were pegged to finish in the middle of the pack in the Mountain West- Mountain Division, but earned a spot in the MWC championship game only to fall short 27-24 to the San Diego Aztecs.
Muck like their competition, the Cowboys possess a powerful offense as they score 37.1 points on 439.2 yards per game. But on defense, they are allowing 34.8 points on 464.0 yards, while forcing 25 turnovers on the season.
Prediction/Pick
And it's the defensive end that may make the difference in this one as BetOnline is favoring BYU (-10) points over WYO with an over/under of 57.0 total game points scored.
While, I am leaning on the Cougars to take home the prize, I expect a closer game than the experts predict with Hill out as I will favor the Cowboys PLUS the points (+10) to cover the spread against BYU as my betting pick.