National Hockey League: Western Conference First Round
Game 1 CGY vs. ANA Series Tied: 0-0
Calgary Flames at Anaheim Ducks April 12, 2017- 10:30 PM ET (NBCSN) Honda Center, Anaheim, CA
Ending the day on night 2 of the NHL playoffs, we will go out to the Honda Center on Thursday night as the Calgary Ducks will take to the ice against the Anaheim Ducks in a First-Round Western Conference clash that that has the following betting lines from our best sportsbooks;
Best Flames Lines: Bovada ML (+145) Spread +1.5
Best Ducks Lines: BetOnline ML (-170) Spread -1.5
Over/Under: 5Dimes 5.0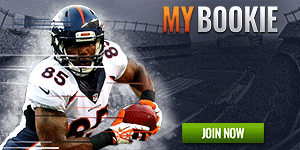 On a roll and billing themselves as serious contenders for the postseason, the Ducks will open up the first-round by seeking to continue their home dominance against the Flames.
With a late push, the Ducks reeled off an impressive 11-0-3 record to surpass the Edmonton Oilers and San Jose Sharks to capture their fifth consecutive Pacific Division title. And part of that run included a home-and-home sweep of their opening round opponent in the Flames; a team that will set their sights on a first-round upset and wanting to prove themselves in the postseason.
However, if the Flames have any plans of making a deep run in the playoffs, they will need to find answers in solving the Ducks who won four of five in the season series.
The only setback of the Ducks against the Flames was losing an 8-4 matchup way back on Dec. 4 in Calgary. Fast forward and now Anaheim has beaten the Flames twice in the last week leaving no secrets between these two teams.
When it comes to experience in the postseason, it's all about the Ducks in this one as the 1-2 punch of Ryan Getzlaf and Corey Perry will help lead the way for an Anaheim team seeking their second Stanley Cup since 2007. Leading his team in scoring with 73 points for the fifth straight season, Getzlaf has played in 104 postseason games, while Perry has tasted the playoffs with 97 games played.
Calgary for their part will take aim at what may be the Ducks only "weakness" and that is in the goaltending department behind John Gibson and Jonathan Bernier. Gibson is just 2-4 with a 2.84 GAA in the postseason.
Back in the postseason for the first time since the 2014-15 season; a series in which they lost to the Ducks, Calgary will look to ride behind the gloves of goaltender Brian Elliott.
Game 2 of this series is scheduled for Saturday night.
Prediction/Pick
A tough arena to play in, will the Flames be able to muster a split before heading back to Alberta? For Game 1, the betting lines for our US players has BetOnline favoring Ana (-170 ML) over CGY with an over/under of 5.0 total game goals scored from 5Dimes.
The energy level will be through the roof for both teams but for Game 1, I will favor the Ducks with a (-170) moneyline win over Calgary as my sportsbetting pick.