National Football League: Hall of Fame Game ARI vs. DAL
Arizona Cardinals (0-0) at Dallas Cowboys (0-0)
August 3, 2017 8:00 PM ET (TV NBC) Fawcett Stadium, Canton, OH
Finally… the wait is almost over for football fans everywhere as Thursday night will mark the return of the National Football League. Fawcett Stadium in Canton, Ohio will be the site of the kickoff for the Pro Football Hall of Fame weekend and to get it started for us will be a matchup between the Arizona Cardinals versus the Dallas Cowboys in a contest that has the following betting lines from our best sportsbooks;
Best Cardinals Lines: MyBookie Spread (+1) ML "See Live Odds"
Best Cowboys Lines: MyBookie Spread (-1) ML "See Live Odds"
Over/Under: XBet 35.0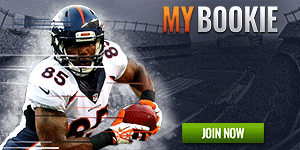 Now, while we can all be excited for the beginning of the 2017 NFL season, let's remember that Thursday's HOF Game may not bring much in the way of starters playing as per the norm. We may get a glimpse of the starters for a series or two, but that will pretty much be it as head coaches like to ease their starters into NFL playing shape.
With Thursday's game being an extra tune-up for each side, let's not expect much in the way of highlights as non-starters and undrafted players will be the main focus of trying to make the cut for opening day.
The good news, if any, however, is that the NFL is putting the Cowboys in the national spotlight to help get it started. With a huge following throughout America, the Cowboys may draw huge ratings even if it is just a game with very little meaning.
Arizona head coach Bruce Arians has said both his star quarterback in veteran Carson Palmer and receiver in Larry Fitzgerald will not play. There is speculation that Palmer, who is age 37 may be retiring after the 2017 season as may Fitzgerald, who is 33.
For Dallas, they have youth in their newfound leader in QB Dak Prescott, who is coming off an incredible rookie season, for which he helped take the Cowboys along with fellow rookie RB Ezekiel Elliott to the NFC playoffs.
Well wait and see if Prescott and Elliott getting any snaps to get the early preseason started.
Prediction/Pick
What, if any in the way of entertainment value in Thursday's brings us remains to be seen but we can expect the non-starters and undrafted free agents to play hard. For sports betting purposes for our US players, MyBookie is favoring DAL (-1) point over ARI with an over/under of 35.0 total game points scored from XBet; a number I will play as will favor the UNDER of 35.0 total game points scored as my best betting pick.
And stay tuned all season long as Wonder Punter will deliver all the latest and best in sports betting odds for the NFL and College gridiron as brought to you from our top-rated sportsbooks!