National Basketball Association: Eastern Conference 1st Round
Game 2 CHI vs. BOS Best-of-7: CHI Leads 1-0
Chicago Bulls (41-41, 16-25 away) at Boston Celtics (53-29, 30-11 home)
April 18, 2017- 8:00 PM ET (TV TNT) TD Garden, Boston, MA
Emotions will continue to run high on Tuesday night as the Chicago Bulls and Boston Celtics will meet once again at the TD Garden in an all-important Game 2 clash that has the following betting lines from our best sportsbooks;
Best Bulls Lines: Bovada Spread (+7) ML +250
Best Celtics Lines: BetOnline Spread (-7) ML -315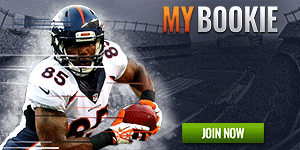 Over/Under: 205.5
Down 0-1 in this best-of-seven series, the Celtics behind their emotionally-drained leader in Isaiah Thomas will seek to rebound and take Game 2 or risk going back to Chicago in a 0-2 hole.
Set to fly back to Washington state on Wednesday to be with his grieving family following the sudden death of his younger sister, Thomas will first try to help his team get back into the series after dropping Game 1 on Sunday 106-102.
With much respect to Thomas and what he's going through, he was still able to go out in Game 1 and pour in 33 points but it wasn't enough as Chicago manhandled the Celtics on the offensive boards pulling down 20 rebounds.
Going in as the No. 1 seed in the East, the Celtics now may find themselves in trouble unless they can find a way to match the sense of urgency by the eighth-seeded Bulls.
It was a complete team effort by Chicago as they were led by their MVP in Jimmy Butler, but despite taking it to the Celtics on their own court, the Bulls understand there is still plenty of work to be done before heading back to the Windy City for Games 3 and 4.
Butler went for 30 points with 15 coming in the fourth quarter to go along with nine rebounds, but praised the play of reserve Bobby Portis, who in his first playoff game went for 19 points, nine boards, three assists and two swats in 29 minutes of action.
Thomas has yet to speak to the media… and with good reason, but let's hope he can keep it emotionally together one more night before heading back to Washington.
Prediction/Pick
With the Bulls doing what was needed to steal away homecourt, will the Celtics be able to put it all together with a sense of urgency? Feeling they will, for betting purposes for our US players, BetOnline is favoring BOS (-7) points over CHI with an over/under of 205.5 total game points scored.
Putting my confidence in the home team, I will favor the Celtics MINUS the points (-7) over Chicago for the win as my best sportsbetting pick.