Major League Baseball: NL CHC vs. STL
Starting Pitchers: CHC- Lester (0-0) LHP STL- Martinez (0-0) RHP
Chicago Cubs (0-0) at St. Louis Cardinals (0-0)
April 2, 2017- 8:30 PM ET (TV ESPN) Busch Stadium, St. Louis, MO
Finally after a long off-season, Major League Baseball is back with us until late October and to get it started for us on Sunday night will be a battle between the defending champion Chicago Cubs and St. Louis Cardinals in a division matchup that has the following betting lines from our top sportsbooks;
Best Cubs Lines: BetOnline ML (-121) Spread -1.5
Best Cardinals Lines: MyBookie ML (+105) Spread +1.5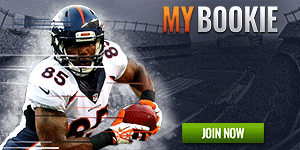 Over/Under: 5Dimes 7.5
Two teams pegged to battle all season long to take home the Central Division crown will square off for an opening Sunday night marquee matchup that is expected to draw what may be one of the biggest crowds at Busch Stadium as the Cubs will take the field as World Series champions for the first time in 108 years.
And what better way for the Cubs to get their season started then against their archrival, who may have a say on who wins the Central this season?
For the Cubs, they are as deep as ever in all aspects with six of eight everyday starters back in the fold as well as a solid starting rotation.
For the Cardinals, they will return in 2017 looking to have a bounce back season after missing the postseason for the first time since 2010. One major offseason move the Cardinals made was stealing away former center fielder for the Cubs in Dexter Fowler.
Getting it started on the mound for each team will be left-handed ace Jon Lester of the Cubs, who went 19-5 with a 2.44 ERA last season versus right-hander Carlos Martinez, who went 16-9 with a 3.04 ERA in 2016.
In nine career starts against the Redbirds, Lester is 3-3 despite sporting a 1.97 ERA. For Martinez in 19 games against the Cubs, nine as a starter, he is 3-3 with a 4.67 ERA.
Both teams will enjoy an off day on Monday before resuming this three-game series on Tuesday and Wednesday.
Prediction/Pick
Out the gate, both teams will be anxious and excited to get this season going and as we take a look at the betting lines from our best sportsbooks for our US players, BetOnline is favoring CHC (-121 ML) over STL with an over/under of 7.5 total game points scored from 5Dimes.
Liking the offense to do the damage, I will favor the OVER of 7.5 total game points scored as my betting pick.