College Basketball: Men's Championship South Region
2nd Round CIN vs. UCLA
#6 Cincinnati Bearcats (30-5) at #3 UCLA Bruins (30-4)
March 19, 2017- 9:40 PM ET (TV TBS) Golden 1 Center, Sacramento, CA
In what may be billed as the game of the day, U.S sportsbooks are licking their chops at this 2nd Round South Region matchup between the No. 6 Cincinnati Bearcats and No. 3 UCLA Bruins as both teams will square off in a pivotal showdown with a Sweet 16 berth at stake. And for this Sunday night contest in Sacramento, the betting lines are as follow from our best sportsbooks;
Best Bearcats Lines: MyBookie Spread (+4) ML +160
Best Bruins Lines: BetOnline Spread (-3.5) ML -180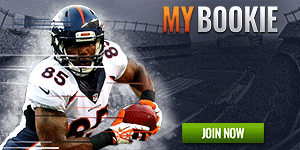 Over/Under: 5Dimes 153.5
If the Bruins are to win it all as they have been picked by many, they will have to earn it like no other with stiff test after stiff test starting with a Cincinnati team that has found great success the past seven seasons under head coach Mike Cronin.
At 30-4, the Bruins have become accustomed to hype all season long and with good reason with their talented trio of freshman beginning with PG Lonzo Ball and his electrifying style of play as they are the most dynamic offensive team in the nation.
In Friday's opener, 14th-seeded Kent State posed some problems for the Bruins before UCLA put it all together to win going away with a 97-80 victory. Having survived an opening round game versus a lesser opponent that has bitten them in the past, the Bruins will shift to a Cincy team hungry to get back to the Sweet 16 for the first time since 2012. UCLA for their part will be in search of their third trip in the past four years, but unlike tournaments before, this UCLA squad is expected to go all the way.
The Bearcats (30-5) earned their way into the second round with a 75-61 beating over 11th-seeded Kansas State in their opener on Friday in a game they could do no wrong from the outside as they shot lights out with a 62.8 percent clip, including 45.5 percent from beyond the 3-point line.
Feeling somewhat slighted with a sixth-seed and being shipped out West, the Bearcats will continue to play like a team with a bit of chip on the shoulder.
Prediction/Pick
And that is exactly what the Bearcats may need as they will need to match the offensive power of the Bruins? However, we may see Cincinnati play a physical brand of basketball to try to slow down the Bruins. Delivering the odds for sportsbetting purposes, BetOnline is favoring UCLA (-3.5) points over CIN, while MyBookie is giving the underdog Bearcats (+4) points.
5Dimes has the over/under at 153.5 total game points scored. Having picked UCLA from the get-go to win it all, I will favor the Bruins MINUS the points (-3.5) over Cincinnati for the win and advance to the Sweet 16 as my betting pick.