National Football League: Week 16 CIN vs. TEX
Cincinnati Bengals (5-8-1, 2-5 away) at Houston Texans (8-6, 6-1 home)
December 24, 2016- 8:25 PM ET (NFL TV) NRG Stadium, Houston, TX
Seeking to take a big step in locking down a division title, the Houston Texans will aim to take advantage of the reeling Cincinnati Bengals in a Saturday night prime-time matchup on the national stage that has the following betting lines;
Best Bengals Lines: topbet Spread (+1) ML +100
Best Texans Lines: MyBookie Spread (-1) ML "See Live Odds"
Over/Under: XBet 41.5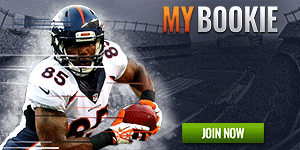 With little room for error with their sights on a South Division title, the Texans (8-6) will take to the field with a new quarterback at the helm in "rookie" Tom Savage; a fourth-round draft pick who rallied his team to victory last Sunday against Jacksonville.
In the league for two seasons already, Savage was named this week's starter over Brock Osweiler, the $72 million off-season free-agent bust as head coach Bill O'Brien feels Savage gives the Texans the best chance to win outright over the final two weeks and capture a division championship.
Locked in a dead-heat with Tennessee for first-place in the South with Indianapolis one game back, the Texans can ill-afford to continue with their sluggish offense under Osweiler, so let's see if Savage can continue his magic after leading his team to a comeback victory last week after being down 13-0 to the Jaguars?
Already possessing one of the league's top-ranked defenses, Houston just needs their offense to catch up to give them they push they need. On offense, the Texans are scoring a mere 17.9 points per game, while the defense is allowing 21.0.
And while the Texans have plenty to play for, the Bengals on the other hand will be playing for pride over their final two games before going on vacation. Cincinnati at 5-8-1 will miss the postseason for the first time in five seasons in what has been a disappointing year.
Injuries to key players on the offensive end took their toll on the Bengals as they went 0-3-1 in a stretch that saw them go a mere minus-11 point differential.
The Cincinnati offense is scoring 20.6 points per game while yielding 20.9.
Prediction/Pick
Will their field general in QB Andy Dalton be able to rally his team to finish the season strong while playing the spoiler along the way or will Savage be the shot in the offensive arm the Texans need to win the South? Expecting a tight on, MyBookie is favoring HOU (-1) point over CIN with an over/under of 41.5 total game points scored.
Playing the totals, I will favor the OVER of 41.5 total game points scored from XBet as my betting pick.