National Basketball Association: The Finals CLE vs. GS
Best-of-7: Game 5 GS Leads 3-1
Cleveland Cavaliers (51-31, 20-21 away) at Golden State Warriors (67-15 36-5 home)
June 12, 2017- 9:00 PM ET (TV ABC) ORACLE Arena, Oakland, CA
Having staved off elimination, the uphill battle is just beginning for the Cleveland Cavaliers as they will be seeking an upset in a Game 5 contest against the Golden State Warriors in a Monday night clash at Oracle Arena that has the following betting lines from our best sportsbooks;
Best Cavs Lines: BetOnline Spread (+8.5) ML +285
Best Warriors Lines: MyBookie Spread (-8.5) ML -345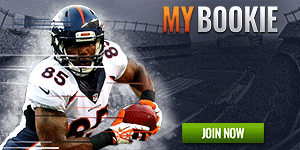 Over/Under: MyBookie 230.5
On the brink of elimination down 0-3, the Cavs behind LeBron James did what was needed in Game 4 with a 137-116 smacking of Golden State to extend this series at least one more game.
With not many outside of Cleveland giving the Cavs much of a chance after falling 3-0 in the series to what was an unbeaten team in the postseason, the Cavaliers put it all together last Friday backed behind 24-of-45 from beyond the 3-point line; a difference of 72-33 from that range.
However, as no NBA team has ever come back from an 0-3 deficit to win it all, those are the odds the Cavs are facing the remainder of the series.
Of course as the Cavs can only take it one game at a time, they will need to duplicate their Game 4 performance heading into Oakland on Monday or risk giving back their crown to the Warriors.
And as we all know about the Warriors blowing a 3-1 lead last season in The Finals, rest assured Golden State will be ready to take Cleveland's best punch in Game 5 as the Cavs will be playing like a team with a sense of urgency.
Cleveland stunned the Warriors last season in Game 5 with a 112-97 road victory to propel them to victory in the series; a memory that is sure still fresh in the minds of the Warriors? And a scenario they do not want to see repeated, so we can be sure Golden State will come out firing on all cylinders.
With still a 3-1 series lead, Golden State will like nothing better than to end this series and win it all in front of their fans. However, if the Cavs can find a way to win yet again, Game 6 will be back in Cleveland on Thursday night.
Prediction/Pick
It will take yet another full team effort by the Cavaliers to win Game 5 as the Warriors will be seeking to close it out. And expecting just that; for sports betting purposes for our US players, MyBookie is favoring GS (-8.5) points over CLE with an over/under of 230.5 total game points scored.
Keeping my confidence in the home team, I will favor the Warriors MINUS the points (-8.5) over Cleveland for the Game 5 win as my best betting pick.