National Basketball Association: Eastern Conference 1st Round
Game 3 CLE vs. IND Best-of-7: CLE Leads 2-0
Cleveland Cavaliers (51-31, 20-21 away) at Indiana Pacers (42-40, 29-12 home)
April 20, 2017- 7:00 PM ET (TV TNT) Bankers Life Fieldhouse, Indianapolis, IN
On the doorstep of taking a commanding series lead, the Cleveland Cavaliers will take to the floor at Bankers Life Fieldhouse on Thursday night for a Game 3 all-important clash against the Indiana Pacers in an Eastern Conference matchup that has the following betting lines from our best sportsbooks;
Best Cavs Lines: BetOnline Spread (-2.5) ML -135
Best Pacers Lines: Bovada Spread (+2.5) ML +120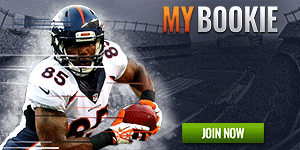 Over/Under: 5Dimes 211.5
Thanks to taking care of business at home, the Cavaliers have put themselves one win away from just about putting this series away when they get ready to face what is expected to be a desperate Indiana team that knows all too well another loss will just about put this series out of reach.
It wasn't easy going for the Cavs over the final two months of the season amid discourse and turmoil leading to losing the top-seed in East, but fast forward the first two games of this series and all of a sudden the defending champions look like the team to beat in the East?
LeBron James had said prior to the start of the postseason his Cavs would be ready and so far he has been true to his words. And with five consecutive victories over the Pacers and boosting a 12-0 mark when having a 2-0 series lead, the Cavaliers have to like their chances of ending this series come weekend's end.
For the Pacers, they seem to be falling apart after a heartbreaking defeat in Game 1; a 109-108 setback at the final buzzer, followed by a 117-111 loss in Game 2.
In the hands of Paul George, the All-Star has challenged his teammates to play with themselves and better or risk an early exit in this series opener. George has done his part averaging 30.5 points through the first two games but know he simply can't do it alone as he expects the Cleveland defense to tighten up on him.
James is James and has elevated his game as usual in the playoffs and now is getting plenty of help from his teammates; an element that was missing towards the end of the season.
Game 4 is scheduled for Sunday in what may billed as a "win-or-go" home matchup for Indiana.
Prediction/Pick
Question is… what will Sunday bring after Game 3? Needing to win now as we take a look at the betting lines for our US players, BetOnline is favoring CLE (-2.5) points over IND with an over/under of 211.5 total game points scored from 5Dimes.
Staying on the par with the visitors, I will favor the Cavs MINUS the points (-2.5) over Indiana for the Game 3 win as my sports betting pick.