National Basketball Association: Eastern Conference Semifinals
Game 3 CLE vs. TOR Best-of-7: CLE Leads 2-0
Cleveland Cavaliers (51-31, 20-21 away) at Toronto Raptors (51-31, 28-13 home)
May 5, 2017- 7:00 PM ET (TV ESPN) Air Canada Centre, Toronto, ON
After taking two on the chin on the road, the Toronto Raptors return home on Friday night to tip it off against the Cleveland Cavaliers as they will seek to get back in this series with a Game 3 matchup that has the following betting lines from our best sportsbooks;
Best Cavaliers Lines: MyBookie Spread (-2.5) ML
Best Raptors Lines: Bovada Spread (+3) ML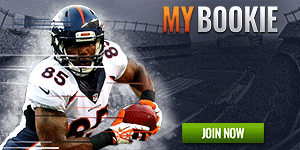 Over/Under: BetOnline 214.0
The Air Canada Centre will be the site of a "must win" Game 3 for the Raptors, but as they are desperate for a win in any way, shape or form, they may have to get it done without All-Star G Kyle Lowry, who went down with a sprained left ankle on Wednesday in Game 2; a 125-103 drubbing.
In danger of going down 3-0, and with it early plans for a summer vacation, the Raptors can ill-afford to be shorthanded against a Cleveland team that is blowing their way through the Eastern Conference postseason thus far.
Sitting out of practice on Thursday, Lowry is listed as "questionable" for Game 3 and no doubt will be greatly missed as his team has their playoff backs against the wall.
Another Raptor who will need to show up… in the way of shooting better is fellow All-Star DeMar DeRozan, who saw his shooting go south in Game 2.
Toronto is hoping they can play themselves back in this best-of-seven as they did last season in the which they were down 0-2 heading back to Canada only to tie it up at 2-2 before losing in six.
However, on the Cleveland side, the Cavs are playing like a team on a mission to repeat as champions behind LeBron James and his strong play. James poured in 39 points in Game 2 to surpass the great Kareem Abdul-Jabbar for second-place in scoring in the postseason.
Game 4 is scheduled for Sunday back in Toronto.
Prediction/Pick
Question is… will Sunday prove to be an important game where the series can be tied, or will the Raptors be playing for their playoff lives? We will soon have our answer as we move into Game 3 where MyBookie is favoring CLE (-2.5) points over TOR, while Bovada is giving the underdog Raptors (+3) points. BetOnline delivers the over/under with 214.0 total game points scored.
The availability of Lowry will be huge, but in staying with the visitors, I will favor the Cavs MINUS the points (-2.5) over Toronto for the Game 3 win as my best sports betting pick.