National Basketball Association: The Finals GS vs. CLE
Best-of-7: Game 4 GS Leads 3-0
Golden State Warriors (67-15, 31-10 away) at Cleveland Cavaliers (51-31, 31-10 home)
June 9, 2017- 9:00 PM ET (TV ABC) Quicken Loans Arena, Cleveland, OH
In what is being billed as a "do-or-die" situation for the Cleveland Cavaliers, they will seek to live another day when they play host to the Golden State Warriors in a crucial Game 4 Finals matchup on Friday night that has the following betting lines from our best sportsbooks;
Best Warriors Lines: MyBookie Spread (-6) ML -250
Best Cavs Lines: Bovada Spread (+6.5) ML +205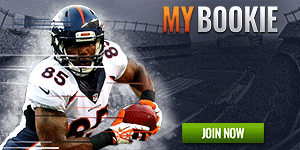 Over/Under: BetOnline 228.5
One more win is all that is needed for the Warriors to regain the title that they so bitterly lost last season to the Cavaliers, but in order to get it, they will need to get past what will be a desperate Cleveland team that will need nothing short of a win in order to extend this best-of-seven series; a series in which they trail 0-3.
In Game 3, the Cavs behind LeBron James gave a spirited effort and appeared to be on the brink of taking home the victory but fell short in what was a dismal final two minutes of play; the end result being a 118-113 win by the Warriors.
And with the win, Golden State has now won 15 consecutive postseason games. Another win by the Warriors will not only give them the distinction of being the only NBA team to win every playoff game but more importantly… their second championship in three years.
James has taken a beating on the social media networks as he faces losing yet another Finals, but the blame can't be solely on James as he has done his part in averaging a triple-double in these 2017 Finals with 32 points, 12.3 rebounds and 10.3 assists.
Last season the Cavs found themselves down 3-1 to the Warriors but shocked the basketball world by storming back to win three straight and with it a championship. No NBA team has ever come back to win the Finals after being down 3-0.
This season, this is a different Golden State team with the addition of Kevin Durant; the clear-cut MVP of the Finals… if and when the Warriors win it.
Game 5 is back in Oakland if needed on Monday night.
Prediction/Pick
Will the Cavs be able to muster energy and momentum behind the Quicken Loans Arena crowd to stave off elimination and force a Game 5 or will they succumb to simply the better team? For sports betting purposes for our US players, MyBookie is favoring GS (-6) points over CLE, while Bovada is giving the underdog home team (+6.5) points. BetOnline delivers the over/under with 228.5 total game points scored.
Wanting nothing more than to end it all and win it on the Cavs home court, I will favor the Warriors MINUS the points (-6) over Cleveland for the Game 4 win as my best betting pick.