National Basketball Association: Western Conference Semifinals
Game 4 GS vs. UTA Best-of-7: GS Leads 3-0
Golden State Warriors (67-15, 31-10 away) at Utah Jazz (51-31, 29-12 home)
May 8, 2017- 9:00 PM ET (TV TNT) Vivint Smart Home Arena, Salt Lake City, UT
Fighting for their playoff lives, the Utah Jazz will look to stave off elimination when they take to the court for Game 4 on Monday night against the Golden State Warriors in a do-or-die matchup that has the following betting lines from our best sportsbooks;
Best Warriors Lines: MyBookie Spread (-8) ML -410
Best Jazz Lines: Bovada Spread (+8.5) ML +315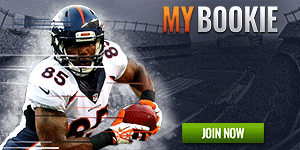 Over/Under: MyBookie 206.5
With no answers in stopping the Warriors through the first three games, Utah will now have to find a way to extend this series at home or face an early round exit in the Western Conference semifinals where they trail 3-0 to a Golden State team seeking a sweep and along with it their third consecutive trip to the West Finals.
With their 102-91 Game 3 victory on Saturday, the Warriors have now captured a franchise-best seven straight wins in the postseason to this point as they are playing like a team focused on one thing only and that is to not only get back to the Finals, but to win it all.
And while the Jazz did find some success in slowing down the combo of Stephen Curry and Klay Thompson, who went a combined 7-of-29 from the field, they had no answer in stopping Kevin Durant, who went off for 38 points on 15-of-26 shooting.
It was the second straight double-double against Utah as it appears Durant may back to his usual self; which if true, means, has to give the Warriors the inside track to win it all?
The tandem of Gordon Hayward and Rudy Gobert continue to do their part in providing the scoring punch for the Jazz but it simply isn't enough as Golden State has too much firepower to contend with unless the Utah bench can step it up and provide some scoring?
Which may not matter if all the Golden State starters all start hitting their shots at once; a recipe that will be disastrous for Utah to contend with?
Game 5 will be in Oakland on Wednesday if the Jazz can survive.
Prediction/Pick
And if they want to force just that, the Jazz will need to play with a sense of urgency while leaving it all on the floor. Sensing ending this series now and resting up, the Warriors will be ready. For sports betting purposes for our US players, MyBookie is favoring GS (-8) points over UTA, while Bovada is giving the underdog Jazz (+8.5) points.
MyBookie has the over/under at 206.5 total game points scored. Wanting to end this series, I will favor the Warriors MINUS the points (-8) over Utah for the Game 4 win as my betting pick.