National Football League: NFC Divisional Playoff GB vs. DAL
Green Bay Packers (10-6, 4-4 away) at Dallas Cowboys (13-3, 7-1 home)
January 15, 2017- 4:40 PM ET (TV FOX) AT&T Stadium, Arlington, TX
The game we've all be waiting for will finally come to a head on Sunday afternoon at AT&T Stadium as the Green Bay Packers and Dallas Cowboys are sure to put on a show for all as both teams will clash in an NFC Divisional Playoff matchup that has the following betting lines;
Best Packers Lines: 5Dimes Spread (+5.5) ML +210
Best Cowboys Lines: Bovada Spread (-4) ML -210
Over/Under: BetOnline 52.0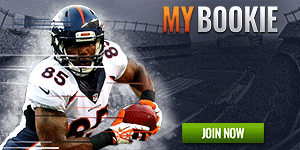 After being thrust into action to start the season, many in Dallas land wondered what was to become of their beloved Cowboys in the hands of rookie quarterback Dak Prescott? And after losing the season-opener, they wondered more what was to become?
Fast forward and what we have now is Prescott being deemed the current and future leader of the Cowboys, but what happens if Prescott has a rough go of it against the much more experienced Packers in a a game where it's win or go home? Will head coach Jason Garrett make the switch to Tony Romo, who's been cast aside by the Dallas faithful or stay with Prescott to win or lose?
While we wait to see what Prescott will do with the pressure on with an NFC Championship appearance hanging in the balance, we all know what we can expect from Green Bay gunslinger Aaron Rodgers, who enters the postseason blazing hot since seeing his team at 4-6 at on point and in danger of seeing their season implode.
Over his last seven games, all Rodgers has done is throw for 18 touchdowns without an interception. In last Sunday's 38-13 thrashing over the New York Giants, Rodgers threw four touchdowns passes.
However, all is not good on the Green Bay front as favorite target Jordy Nelson will not be in uniform after suffering a rib injury in last week's win. Nelson had 97 catches for 1,257 yards with 14 touchdowns during the regular season meaning Randall Cobb will take on the role of the primary receiver.
We shall see how much of Nelson's absence will hurt the Packers if any as they have scored at least 30 points over their last five games. But for the Cowboys with Prescott's arm and the rushing of fellow rookie Ezekiel Elliott (the NFL's-leading rusher), Dallas has plenty of fire-power of their own setting the stage for what will be a highly entertaining game.
Prediction/Pick
Dallas has already beaten the Packers this season with a solid 30-16 road victory on Oct. 16; and has we take at look at the betting lines for this crucial matchup, Bovada is favoring DAL (-4) points over GB, while 5Dimes is giving the underdog road Packers (+5) points. BetOnline delivers the over/under at 52.0 total game points scored.
Expecting plenty of offense, I will favor the OVER of 52.0 total game points scored as my betting pick.