National Football League: AFC Divisional Playoff HOU vs. NE
Houston Texans (9-7, 2-6 away) at New England Patriots (14-2, 6-2 home)
January 14, 2017- 8:15 PM ET (TV CBS) Gillette Stadium, Foxboro, MA
In a game that may get ugly as many predict, the Houston Texans will hit the road seeking to pull off what may be the biggest upset in NFL postseason history as they will battle the New England Patriots in a Saturday prime-time contest that has the following betting lines;
Best Texans Lines: Bovada Spread (+16) ML "See Live Odds"
Best Patriots Lines: BetOnline Spread (-15) ML -1500
Over/Under: 5Dimes 44.5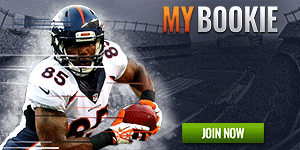 Houston may have done what was expected of them last week at home against a short-handed Oakland team, but let's not kid ourselves in thinking the Texans may a chance in this one… on the road and against the defending Super Bowl champions.
But with a trip to next week's AFC Championship on the line, the Texans will go into this divisional playoff seeking to rely heavily on their top-ranked defense to put as much pressure on MVP candidate Tom Brady hoping to create some turnovers and with that to provide a short field for Brock Osweiler and his offense.
Of course, anything can happen come playoff time but the Texans will have history and the odds stacked against them; beating the Pats just once in their history, losing earlier in the season 27-0 to a New England back-up quarterback and in the last two meetings have been outscored 54-6!
Throw in all that along with a warm weather team playing in the cold and we can see why the Texans are pegged as a huge (-15) point underdogs?
For the Patriots and their potent offense, they have clicked on all cylinders since the return of Brady from his four-game suspension as they have gone 11-1, including seven straight to rattle off a 14-2 season record.
Wideout Danny Amendola will be back to join the offense after missing the last four games with an ankle sprain. Already a potent offense having outscored their last three opponents 92-20, the return of Amendola will give the Houston defense another New England weapon to set their sights on.
Prediction/Pick
Where do you start with a New England team that is well-balanced on both sides of the ball and have everything on their side? Heavy favorites as expected and for good reason, BetOnline is favoring NE (-15) points over HOU, while Bovada is giving the underdog Texans (+16) points. 5Dimes gives us the over/under at 44.5 total game points scored.
Putting my confidence in New England and what they will do, I will favor the Pats MINUS the points (-15) over Houston as my betting pick.