College Basketball: Men's Championship UK vs. UNC
South Region- Elite 8
#2 Kentucky Wildcats (32-5) at #1 North Carolina Tar Heels (30-7)
March 26, 2017- 5:05 PM ET (TV CBS) FedExForum, Memphis, TN
In a matchup that doesn't need much introduction or hype, we have just that in what will be an epic showdown pitting two of college basketball's most storied programs. The final matchup in this weekend's Elite 8 will take us out to Memphis for a battle between the No. 2 seed Kentucky Wildcats and No. 1 seed North Carolina with the betting lines as follow from our best sportsbooks;
Best Wildcats Lines: MyBookie Spread (+2.5) ML +120
Best Tar Heels Lines: BetOnline Spread (-2.5) ML -142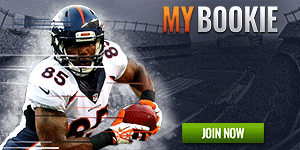 Over/Under: 5Dimes 159.0
Two teams that were picked by many to meet in the Elite 8 have done just that as the Wildcats (32-5) and Tar Heels (30-7) will clash in the South Region final on Sunday with a Final Four berth on the line. And if it is anything like we witnessed back in Las Vegas on Dec. 17, we may be in for one for the ages as two of sport's bluebloods put on an epic battle that ended with Kentucky edging out a 103-100 victory; a game in which UK freshman guard Malik Monk went off for 47 points on 28 shots, with eight of those made shots from behind the 3-point line.
Expecting a tighter defense this time around on Monk, the Wildcats may dispose another weapon at their helm in De'Aaron Fox, who stole the show on Friday with a career-high 39 points on 20 shots to help result in an 86-75 elimination of UCLA.
North Carolina earned their spot in the Elite 8 to set up a battle of the region's top two seeds by making easy work of Butler with a 92-80 victory as Joel Berry and and Justin Jackson combined for 50 points.
As good as both teams are on the offensive end packing plenty of firepower, it was the defense of each team that also stole the headlines stepping up when it mattered most.
Prediction/Pick
We can expect these two heavyweights to go at one another like a couple of junkyard dogs. This one has all the makings of another classic slugfest and has we take a look at the betting lines from our best sportsbooks for U.S. players, BetOnline is favoring UNC (-2.5) points over UK with an over/under of 159.0 total game points scored; a number I will play for sportsbetting purposes favoring the OVER of 159.0 total game points scored as my betting pick.