National Basketball Association: LAC vs. SAC
Los Angeles Clippers (24-14, 11-8 away) at Sacramento Kings (15-20, 7-8 home)
January 6, 2017- 10:30 PM ET Golden1 Center, Sacramento, CA
After a rough stretch of games, the Los Angeles Clippers are finally back to their winning ways as they will seek to keep it going when they tip it off against the Sacramento Kings in a Friday night contest that has the following betting lines;
Best Clippers Lines: 5Dimes Spread "See Live Odds"
Best Kings Lines: MyBookie Spread "See Live Odds"
Over/Under: BetOnline "See Live Odds"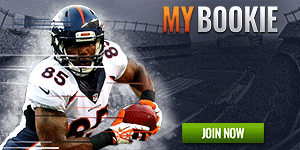 With two consecutive wins to finally halt their free-falling, the Clippers can smile a lot bigger come Friday as they are expected to see the return of their floor general in Chris Paul back on the hardwood; and none too soon as this once thriving Clipper team in the beginning of the season soon fell victim to the injury bug.
Los Angeles with their latest success has pulled to 24-14 but are eight games back of Golden State in the Pacific Division; a division they once controlled before the wheels came off with six consecutive defeats.
Paul is expected back on the court after missing the last four games and seven of last eight due to a left hamstring injury. With a full practice under his belt on Wednesday, the Clippers are hoping Paul is a thumbs up come game time.
For the Kings, they are a complete mess as a new arena has not resulted in winning basketball as they have fallen to 15-20 on the season after their latest setback, a 107-102 setback to the short-handed Miami Heat on Wednesday as the Kings began a season-high seven game homestand.
Sacramento is 15 ½ games back of Golden State in the Pacific Division as will only go as far as their MVP in big-man PF DeMarcus Cousins can take them. Cousins leads the team in scoring with 28.6 and rebounds with 9.9 per game.
The Clippers with the return of Paul will have their leading scorer at 17.7 points and assists with 9.5 back in the offensive mix.
And since the acquiring of Paul in the 2011-12 season, Los Angeles has taken 17 of 20 over the Kings, including eight straight in Sacramento.
Prediction/Pick
Friday will mark the second of four meetings between these division rivals with the Clippers having won the first time around.
But as we near tip-off in this matchup, we are still awaiting the complete betting lines of LAC vs. SAC from 5Dimes and others. Let's take a wait and see approach on the status of Paul before determining our best betting pick for this game.