National Basketball Association: LAC vs. UTAH
Los Angeles Clippers (40-26, 19-16 away) at Utah Jazz (41-25, 22-12 home)
March 13, 2017- 9:00 PM ET Vivint Smart Arena, Salt Lake City, UT
In what the best U.S Sportsbooks are calling as the game of the night, the Los Angeles Clippers and Utah Jazz will do battle in Salt Lake City with playoff implications on the line in a Western Conference clash on Monday night that has the following betting lines:
Best Clippers Lines: 5Dimes Spread "See Live Odds"
Best Jazz Lines: MyBookie Spread "See Live Odds"
Over/Under: BetOnline "See Live Odds"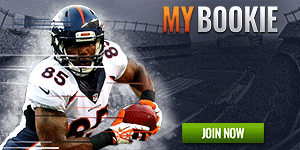 Meeting for the third time this season, this matchup will have big meaning for the Clippers (40-26) if they can get out of Vivint Smart Arena with a win as they will catch the Jazz (41-25) for the fourth spot in the playoff chase. A third win over Utah will give Los Angeles the tiebreaker over the Jazz as both teams are now entrenched in a dogfight for fourth place in the West; meaning homecourt advantage throughout the first round of the playoffs.
With floor leader Chris Paul back in the fray joining Blake Griffin and center DeAndre Jordan, the now healthy Clippers have captured four of their last five and more importantly have begun to feel like their "old" selves again with consistent winning basketball.
Ranked seventh in the NBA in scoring with 107.8 points per game, Los Angeles has been all about defense of late where they have allowed just 97.8 points per game in their last four wins.
Presenting a challenge on both ends of the court for opponents, that has certainly been the case against the Jazz where in their previous two meetings, the LA defense stifled the Jazz with wins of 88-75 at Staples Center and 88-72 in SLC.
Both teams will meet once again on March 25 back in Los Angeles and for the Jazz, they can ill-afford to lose another tiebreaker as division rival Oklahoma City has already won the season series and have begun to breath down the necks of Utah for the Southwest lead.
Heading into this vital contest, the Jazz may be without the services of starting center Rudy Gobert (leg soreness) and forward Derrick Favors (knee soreness). Knee problems of Favors has caused him to miss 18 games this season.
Prediction/Pick
Gobert and Favors are two players the Jazz will most certainly need to help counter the revived Clippers, but as we take a look at the complete betting lines for this LAC vs. UTAH matchup, our sportsbetting sites such as 5Dimes and MyBookie have yet to deliver the odds.
On a roll and playing well, one has to figure the Clips should have the edge but let's take a wait and see approach for the best bet for our money, though my lean and confidence is on Los Angeles as my pick.