National Basketball Association: Western Conference 1st Round
Game 3 LAC vs. UTA Best-of-7: Series Tied 1-1
Los Angeles Clippers (51-31, 22-19 away) at Utah Jazz (51-31, 29-12 home)
April 21, 2017- 10:00 PM ET (TV ESPN2) Vivint Smart Home Arena, Salt Lake City, UT
Let's go out to Salt Lake City on Friday night as we have a series on our hands between the Los Angeles Clippers and Utah Jazz as both teams will take to the court in a Game 3 matchup that has the following betting lines for our best sportsbooks;
Best Clippers Lines: BetOnline Spread (-1.5) ML -125
Best Jazz Lines: Bovada Spread (+1.5) ML +105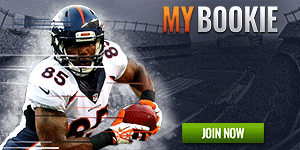 Over/Under: 5Dimes 197.0
Getting the split back in LA to shift homecourt advantage in their favor, the Jazz will have a go at in Game 3 without big man center Rudy Gobert, who remains sidelined with a hyperextended knee; an injury he sustained in the opening moments of Game 1.
Utah went on to win the series opener 97-95 with a last second basket to shock the Clippers, only to see Los Angeles bounce back with a 99-91 victory in Game 2 at home.
It was a much-needed win by Clippers as they were able to control the tempo of the game to offset the usual tough defense of the Jazz. But, even with better all-around play by the Clippers as a team, they were still unable to put away the pesky Jazz until the final minutes of the fourth.
That Game 1 loss by the Clippers may have served as a wake-up call for them as they now realize they must come out with a sense of urgency here on out?
Utah, being down Gobert has no choice but to go out with a sense of urgency as they will look to make some adjustments in countering the Clippers. Forward Derrick Favors has slid over to the center spot to help shore up the middle but has been challenged by opposing center DeAndre Jordan. Jordan poured in 18 points along with 15 rebounds in Game 2.
Game 4 is scheduled for Sunday back in Vivint Smart Home Arena.
Prediction/Pick
Game 3 will serve as an all-important matchup with the Clippers wanting to steal homecourt back, while the Jazz seek to keep it. And for betting purposes for our US players, BetOnline is favoring LAC (-1.5) points over UTA with an over/under of 197.0 total game points scored.
Staying with the visitors, I will favor the Clippers MINUS the points (-1.5) over Utah for the Game 3 win as my best betting pick.