National Basketball Association: Western Conference 1st Round
Game 2 MEM vs. SA
Memphis Grizzlies (43-39, 19-22 away) at San Antonio Spurs (61-21, 31-10 home)
April 17, 2017- 6:30 PM ET (TV TNT) AT&T Center, San Antonio, TX
With an impressive showing in Game 1 to take a 1-0 series lead in this Best-of-7 Western Conference clash, the San Antonio Spurs will seek to duplicate that success when they take on the Memphis Grizzlies once again in a Game 2 matchup on Monday night that has the following betting lines from our best sportsbooks;
Best Grizzlies Lines: Bovada Spread (+11) ML +280
Best Spurs Lines: BetOnline Spread (-11) ML -355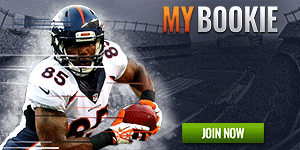 Over/Under: 5Dimes 210.0
The AT&T Center will be the site once again come Monday as the Spurs will be looking to take it to the Grizzlies following a huge 111-82 route on Saturday; a game which was close until a five-minute span between the third and fourth quarter put this game out of reach.
And with it sent a message to the the Grizzlies that they will need to play a full 48-minutes if they have any hopes of beating a fundamentally-sound San Antonio team.
San Antonio head coach Gregg Popovich always has his teams ready to play on both ends of the court and Game 1 was no exception as they executed on both ends of the court, while taking advantage of missed opportunities by the Grizzlies.
Team MVP Kawhi Leonard was the man of the hour for his team as he tied a career-high in the playoffs with 32 points scored; 15 of which came in the third quarter.
And with the blowout, the Spurs were able to rest their starters the entire fourth quarter paving the way for them to be more fresh in Game 2 as they are expecting this series to become more physical.
Memphis had the Spurs down by as many as 13 points in the first quarter but were unable to match the defensive intensity by San Antonio leading to their demise.
Defensive ball hawk Tony Allen is expected to be out of action once again for Memphis as he continues to deal with an injured right calf.
The series will shift to Memphis on Thursday, followed by Game 4 on Saturday.
Prediction/Pick
To a man, the Grizzlies know they must play better on both ends of the floor for a full 48-minutes if they want to stay the Spurs. With too much confidence on the San Antonio side of the ball heading into Game 2, BetOnline is favoring SA (-11) points over MEM with an over/under of 210.0 total game points scored.
While, I am still leaning on the Spurs to win, for sports betting purposes, I will take the Grizzlies PLUS the points (+11) to cover the spread against San Antonio as my best betting pick.