Major League Baseball: NL MIA vs. CHC
Starting Pitchers: MIA- Urena (3-2, 3.80 ERA) RHP CHC- Lackey (4-5, 4.90 ERA) RHP
Miami Marlins (24-33, 10-17 away) at Chicago Cubs (30-27, 19-11 home)
June 7, 2017- 8:05 PM ET Wrigley Field, Chicago, IL
Back to their winning ways, the now all of a sudden red-hot Chicago Cubs will be looking to extend their streak when they play host once again to the visiting Miami Marlins as both teams will take to the diamond in a Wednesday night matchup that has the following betting lines from our best sportsbooks;
Best Marlins Lines: MyBookie ML (+165) Spread +1.5
Best Cubs Lines: BetOnline ML (-195) Spread -1.5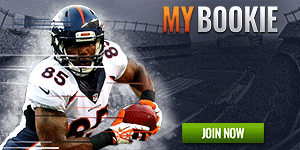 Over/Under: Bovada "See Live Odds"
Winners of five straight after their 10-2 smacking of the Marlins on Tuesday, the Cubs have moved their record to 30-27 and with it a first-place tie along with the Milwaukee Brewers in the NL Central.
It's been much of an uneven season thus far for the Cubs, but after seeing the way they have looked of late, we are beginning to see the signs of last season when they won it all.
For the Marlins with the defeat, they have dropped their last two as their record has fallen to 24-33; a mark that has them in fourth-place 13 games back of the Washington Nationals in the NL East. Miami had entered the 2017 season with high expectations but it doesn't seem like a team that can challenge the rest of the heavyweights?
For the series finale, the Marlins will be seeking to avoid the sweep when they hand the ball to right-hander Jose Urena. Urena has gone 2-0 over his last three starts despite an ERA of 8.16 over that stretch. With two straight wins, Urena has moved his record to 3-2 with a 3.80 ERA.
On the Cubs side of the ball, fellow right-handed veteran John Lackey will get the call. With a 4-5 mark with a 4.90 ERA, Lackey will be looking for his victory since May 16.
Prediction/Pick
Playing like the team we've grown accustomed to over the last two seasons, can the Cubs begin to take control of the Central Division?
For sports betting purposes for our US players, BetOnline is favoring CHC (-195 ML) over MIA with an over/under from Bovada that still needs to be determined. Let's take a wait and see approach to what the over/under betting lines bring us as that may be the best bet for our money.