Major League Baseball: All-Star Game AL vs. NL
Starting Pitchers: AL- Sale (11-4, 2.75 ERA) LHP NL- Scherzer (10-5, 2.10 ERA) RHP
American All-Stars at National All-Stars July 11, 2017- 8:00 PM ET (TV FOX) Marlins Park, Miami, FL
Unlike years past where the All-Star Game meant something, the 2017 Mid-Summer Classic will mean nothing more than money and pride as the American All-Stars and National All-Stars will showcase their talents in South Beach on Tuesday night in primetime as the betting lines are as follow from our best sportsbooks;
AL Best Lines: MyBookie ML (+100) Spread +1.5
NL Best Lines: MyBookie ML (-120) Spread -1.5
Over/Under: BetOnline 9.0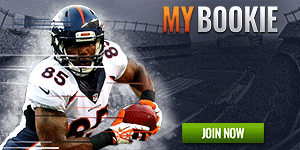 For the first time in many years, the winner of the All-Star Game will not receive an automatic bid to have home field advantage in the World Series, but instead, Major League Baseball will reward the winning team $20,000 for each player while the loser gets nothing.
Of course, another thing to play for which may be more important to some than money is pride… though, a little extra something in the way of cash is always a good way to motivate all those involved.
Hosting the All-Star Game for the first time in Florida, Marlins Park will play host to the 88th edition of the ASG which is sure to bring plenty of excitement as baseball's star-studded display is usually more competitive within the four major sports.
Though, when it comes to competition, it's been all American League over the past 20 years as they have dominated with a 16-3-1 mark. The all-time series is lead by the National League at 43-42-2.
Leading the way for each league, the Houston Astros will have three AL starters in the game, whereas the Washington Nationals will have four starters on the field, including right-handed hurler Max Scherzer (10-5, 2.10 ERA).
For the American League, left-hander Chris Sale (11-4, 2.75 ERA) will get the nod as he will be making his second straight start as it will mark the first time in 34 years a pitcher in the AL has made two consecutive starts in the ASG.
One matchup I will be excited to watch will be between rookie sensations, Aaron Judge of the New York Yankees and his major league leading 30 homeruns and Cory Bellinger of the Los Angeles Dodgers and his 25 homeruns (third in the NL).
LA Angel Mike Trout remains out with a thumb injury. Clayton Kershaw of the LA Dodgers will also not see action as he pitched on Sunday.
Prediction/Pick
As per usual, will the pitching talent from both sides be able to tame the bats of the opposition as both leagues pack plenty of punch? For sports betting purposes, MyBookie is favoring the NL (-120 ML) over the AL with an over/under of 9.0 total game runs scored from BetOnline.
While, I do feel this will be a competitive contest, I will favor the UNDER of 9.0 total game runs scored as my best betting pick.