College Basketball: Men's Basketball Championship-East Region
First Four MTSM vs. UNO
#16 Mount Saint Mary's Mountaineers (19-15) at #16 New Orleans Privateers (20-11)
March 14, 2017- 6:40 PM ET (TruTv) University of Dayton Arena, Dayton, OH
The time has finally come as sportsbetting sites across America are gearing up for what is March Madness! It all begins on Tuesday night in Dayton, Ohio as the first of the First Four play-in games will tip things off for us as a pair of No. 16 seeds will clash with the Mount Saint Mountaineers squaring off against the New Orleans Privateers. And for this matchup, here are the odds from our best U.S. sportsbooks;
Best Mountaineers Lines: MyBookie Spread (+1.5) ML "See Live Odds"
Best Privateers Lines: BetOnline Spread (-1.5) ML -125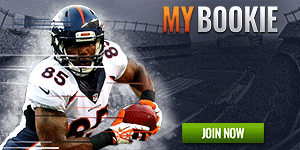 Over/Under: 5Dimes 131.5
At stake for these pair of teams dreaming about an appearance for the start of the NCAA Tournament beginning on Thursday will be a matchup for the winner against the defending national champion Villanova Wildcats in Buffalo, New York in the East Regional.
And while most if not many will ever give such underdogs a chance to dethrone a Goliath, this is March Madness where anything can happen and as we seen every year… it usually does.
But first the business at hand between the Mountaineers (19-15) and Privateers (20-11), who will each be seeking their second NCAA Tournament win in school history.
Despite the poor record of Mount Saint Mary's, they earned the right to be here by winning the Northeast Conference tourney. New Orleans qualified by taking home the Southland Conference tournament.
After some hard times for the Privateers, they have bounced back to make their first appearance since 1996. As for the Mountaineers, it was an horrendous start at 1-11 before catching fire and running the table in their conference. For Mount Saint Mary's, this will mark their third appearance; winning in 2008 and losing in 2014.
Sophomore Elijah Long leads the Mountaineers with 15.4 points per game, while for New Orleans, senior Erik Thomas leads with 19.5 points per contest.
Prediction/Pick
The excitement begins once the ball is tossed as the sense of urgency and energy will be great and as we take a look at the betting lines from our U.S. sportsbooks, MyBookie is favoring UNO (-1.5) points over MTSM with an over/under of 131.5 total game points scored from 5Dimes.
In what is expected to be a close contest, I will stay and favor the Privateers MINUS the points (-1.5) points over Mount Saint Mary's for the win as my betting pick and the right to play on.