College Basketball: Men's Championship MidWest Region
First Four- NCCU vs. UCD
#16 North Carolina Central Eagles (25-8) at UC Davis Aggies (22-12)
March 15, 2017- 6:40 PM ET (TruTV) University of Dayton Arena, Dayton, OH
Sportsbooks for U.S. players will be gearing up for Day 2 of the First Four play-in games to take play in Dayton, Ohio on Wednesday night with the first matchup featuring a pair of No. 16 seeds between the North Carolina Central Eagles going up against the UC Davis Aggies in what is sure to be another exciting matchup that has the following betting lines from our sportsbetting sites;
Best Eagles Lines: BetOnline Spread (-3.5) ML -170
Best Aggies Lines: MyBookie Spread (+3.5) ML +145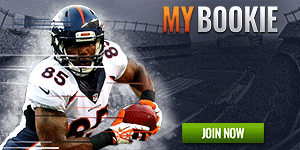 Over/Under: 5Dimes 132.5
After ending the regular season with two consecutive defeats to teams they should have beat, it served as a wake-up call to get it together or risk sitting at home come postseason despite rattling off 13 straight victories. Serving as a motivation to play better basketball, the Eagles then kicked it back into high gear to capture the Mid-Eastern Athletic Conference tournament title winning by an average of 23 points.
Now with their 'mojo' back, North Carolina Central will be ready to take on an UC Davis team that will be hungry to make a name for themselves in what will be their first NCAA Tournament appearance.
North Carolina Central is still relatively new to Division I ball where they will be making their second tournament appearance; they lost to Iowa State as a No. 14 seed in 2014.
Backed by their one-two punch of senior guards Patrick Cole (19.5 PPG) and Dajuan Graf (14.3), the Eagles bring in a scoring average of 75.1 points per game.
However, as the second-lowest seed in the tournament, there are two areas of concern for the Eagles; 3-point shooting where they are just 29.1 percent and free throw shooting where they shoot a dismal 63.1 percent.
For UC Davis, they recorded their second-most wins in Division I ball as they went 22-12. The Aggies joined the "big boys" in 2004 as a Division I school and became a member of the Big West Conference in 2007.
Paced by three players averaging double-figures, including senior guard Brynton Lemar and his 16.0 points per game, UC Davis is putting up more than 71 points per contest, while yielding just under 70.
A win by one of these teams will give pit a Friday matchup in Tulsa against No. 1 seed Kansas.
Prediction/Pick
Both teams will be anxious to go at it come Wednesday with a chance to move on and as we take a look at the betting lines from our best sportsbooks, BetOnline is favoring NCCU (-3.5) points over UCD with an over/under of 132.5 total game points scored from 5Dimes.
Putting my confidence in the team from Northern California, I will favor the Aggies PLUS the points (+3.5) over North Carolina Central for the win as my betting pick.