College Football: Valero Alamo Bowl OKST vs. COLO
#12 Oklahoma State Cowboys (9-3) at #10 Colorado Buffaloes (10-3)
December 29, 2016- 9:00 PM ET (TV ESPN) Alamodome, San Antonio, TX
Easily the bowl game of the day as we go down to San Antonio for a major-conference clash between the No. 12 Oklahoma State Cowboys and No. 10 Colorado Buffaloes in the Valero Alamo Bowl on Thursday night in a matchup that has the following betting lines:
Best Cowboys Lines: BetOnline Spread (+3) ML +125
Best Buffaloes Lines: MyBookie Spread (-3) ML -150
Over/Under: Bovada 62.0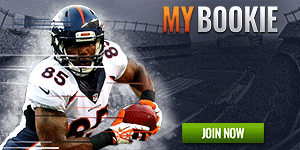 In what has the makings of an explosive matchup, the Cowboys (9-3) out of the Big 12 will square off against the Buffaloes (10-3) out of the Pac-12 in what many considered two teams that are mirror images of each other.
Both teams will seek to bounce back from losses in their regular-season finale while capturing the Alamo Bowl; Oklahoma State dropped a 38-20 road contest at No. 9 Oklahoma, while Colorado was blasted 41-10 to No. 4 Washington in the Pac-12 championship game; a team that earned a spot in the College Football Playoffs.
Despite the disappointing defeat, the Buffaloes have to be feeling good playing in their first bowl game since 2007; a game in which they lost to Alabama in the 2007 Independence Bowl.
Under center for the Buffs will be quarterback Sefo Linfau, who after missing most of the Washington game due to an ankle injury has been deemed healthy and ready to play. Linfau for his part will leave his legacy behind in Colorado where he owns 87 school records and on the year has thrown for 2,171 yards with 18 touchdowns… 11 by way of the pass.
Oklahoma State will take the field possessing a potent well-balanced offensive attack behind QB Mason Rudolph, who is the spark-plug of the Cowboys offense. Rudolph was the only gun-slinger in the country to throw for more than 3,500 yards while throwing less than five picks.
Much of the Cowboys success this season was their ability to win the field position battle forcing their opponents to start on their own 23.8-yard line.
Once conference foes in the old Big Eight Conference followed by the Big 12, the Pokes and Buffs have played 46 times with Colorado leading the series 26-19-1. Oklahoma State, however, has won the last two meetings in 2008 and '09.
Prediction/Pick
Fans and the TV audience should be in store for a highly entertaining matchup between two teams expected to light up the scoreboard.
And for this game, MyBookie is favoring COLO (-3) points over OKST with an over/under of 62.0 total game points scored. Playing the totals, I will favor the OVER of 62.0 total game points scored as my betting pick.