National Basketball Association: OKC vs. HOU
Oklahoma Thunder (21-15, 8-9 away) at Houston Rockets (27-9, 14-3 home)
January 5, 2017- 8:00 PM ET (TV TNT) Toyota Center, Houston, TX
Fasten your seatbelts for what should be a barn-burner of a game as the Oklahoma City Thunder will roll into the Toyota Center on Thursday night in prime-time for a Western Conference clash against the Houston Rockets in a matchup that has the following betting lines;
Best Thunder Lines: MyBookie Spread (+8.5) ML "See Live Odds"
Best Rockets Lines: 5Dimes Spread (-8.5) ML -420
Over/Under: BetOnline 225.0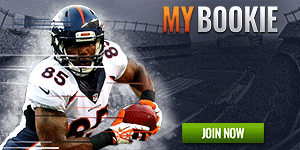 Meeting for the third time this season with a split through the first two, the Thunder and Rockets will showcase their mega-superstars in Russell Westbrook and James Harden as they will be sure to put on a show in this national televised game.
The first two games of this season series had the Thunder winning 105-103 but dropping the second matchup 102-99 as both games took place in Oklahoma City. Now as the series shifts to the Lone Star state, one of these teams will seek to get the upper hand in the season-series.
Having dropped their last two games, the Thunder fell to 21-15 on the season to trail Utah by one game in the Northwest Division, while the Rockets are blazing with five straight victories to put themselves 1 ½ games back of San Antonio in the Southwest Division.
Taking a look at two of the MVP-frontrunners in Westbrook and Harden, Westbrook leads the league with 16 triple-doubles this season averaging 30.9 PPG, 10.5 RPG and 10.5 APG as the Thunder are scoring 106.2 points per game. For Harden, he is fresh off Western Conference Player of the Month honors as he helped his team to a dominating 15-2 record in December. Harden has recorded nine triple-doubles this season backed behind 28.4 PPG and career-highs in rebounds with 8.2 per game and assists with 11.9. Houston as a team is scoring 114.6 points per game.
And what a way for Harden to cap off 2016 then with a performance for the ages in the Big Apple on New Year's Eve scoring 53 points, 16 boards and 17 assists.
On the defensive end, OKC is allowing 104.9 points per contest, while Houston is yielding 106.7 per game.
Last season, Westbrook out-dueled Harden for the NBA scoring title with 28.1 PPG and so far both high-fliers are once again locked in a dogfight for NBA scoring supremacy.
Prediction/Pick
This is a game where we can just sit back and enjoy the show but taking a look at the betting lines, 5Dimes is favoring HOU (-8.5) points over OKC with an over/under of 225.0 total game points scored.
Staying with the offenses to rule this matchup, I will favor the OVER of 225.0 total game points scored as my betting pick in what will be a wild one.