National Hockey League: Stanley Cup Final PIT vs. NAS
Best-of-7: Game 4 PIT Leads 2-1
Pittsburgh Penguins (50-21-11) at Nashville Predators (41-29-12)
June 5, 2017- 8:00 PM ET (TV NBC) Bridgestone Arena, Nashville, TN
Needing another win to even up this Stanley Cup Final, the Nashville Predators will be on the hunt once again when they play host to the Pittsburgh Penguins in a Game 4 matchup on Monday night that has the following betting lines from our best sportsbooks;
Best Penguins Lines: MyBookie ML (+135) Spread +1.5
Best Predators Lines: BetOnline ML (-154) Spread -1.5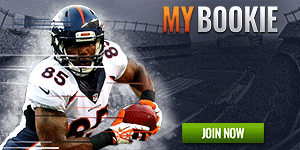 Over/Under: Bovada 5.5
Though, outplaying the Penguins in stretches on the road in Games 1 and 2, the Predators returned home down 0-2, but thanks to putting it all together for a full 60 minutes in Game 3 behind a frenzied crowd, Nashville came away 5-1 to cut the series deficit to 2-1.
Come Monday, the Preds will once again look to the energy of Bridgestone Arena in hopes of evening up this Stanley Cup Final at two apiece.
And in Game 3, it was a full effort by the Predators as five different players scored goals all while goaltender Pekka Rinne recorded 27 saves for his first victory over the Penguins.
Surprisingly on the Pittsburgh end, two of their biggest stars in centers Sidney Crosby and Evgeni Malkin failed to record a shot on goal; a blueprint that cannot continue in Game 4 if they have any hopes of putting themselves one win away of repeating as champions?
Pittsburgh head coach Mike Sullivan feels one way to get Crosby and Malkin going is to do more on the power play, however, the Pens were held to just three power play opportunities.
Overall, the Preds have played the Pens as well as can be and even better in full strength play giving them all the confidence they need heading into Game 4, but know the defending champions will have more of a sense of urgency to steal one away in Nashville to set themselves up for Game 5 back in Steel Town.
And for Game 5, that will held on Thursday night back in Pittsburgh.
Prediction/Pick
Question is… will Game 5 be a closeout game for the Pens or will it be a series tied at 2-2?
We will soon have our answer, and for sports betting purposes for our US players, BetOnline is favoring NAS (-154 ML) over PIT with an over/under of 5.5 total game goals scored from Bovada; a number I will play as I will favor the UNDER of 5.5 total game goals scored as my best betting pick.