National Hockey League: Eastern Conference 2nd Round
Game 2 PIT vs. WAS Game 2: PIT Leads 1-0
Pittsburgh Penguins (50-21-11) at Washington Capitals (55-19-8)
April 29, 2017- 8:00 PM ET (TV NBC) Verizon Center, Washington, DC
The defending Stanley Cup champion Pittsburgh Penguins will seek to take a 2-0 lead in the Eastern Conference semifinals when they take to the ice at the Verizon Center on Saturday night in a matchup against the Washington Capitals that has the following betting lines from our best sportsbooks;
Best Penguins Lines: BetOnline ML (+128) Spread +1.5
Best Capitals Lines: MyBookie ML (-145) Spread -1.5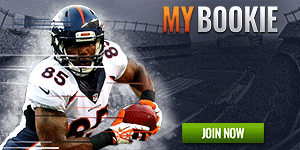 Over/Under: MyBookie 5.5
Striking first in this best-of-seven semifinal, it was the Penguins who drew first blood with a 3-2 win on Thursday has they have now won 11 of their last 14 postseason games dating back to last year.
And for the Capitals, it was yet another blown opportunity to assert themselves as true contenders as they were unable to take Game 1 at home despite outshooting Pittsburgh 35-21.
Feeling they may have stolen one by winning a game with just 21 shots on goal, the Penguins realize they can ill-afford to continue that trend if they want to dispose of the Caps. And, with that said, there may some good news as Carl Hagelin may be back on the ice after missing the last 16 games of the regular season plus the first six of the postseason thus far.
The impending return of Hagelin means more speed on the ice for the Pens, and though, not an All-Star type player, Hagelin certainly played like one in last year's playoffs versus the Capitals where he scored three goals and four assists to help lift Pittsburgh to the series win.
Washington had won five series openers before Thursday, but even after falling behind 2-0 in Game 1, they were encouraged by their will to fight back and make a game of it.
However, as we take a look at the numbers of what Washington is facing if they drop another one; when an NHL team has lost the first two games at home in a series, only 18 times that same team has been able to bounce back and win the series.
All-time numbers have the Capitals 14-11 in Game 2 of a series and when trailing going in is 10-6.
Prediction/Pick
For Washington, it seems to be the same result year in and year out, but with still plenty of hockey left to be played, the betting lines for our US players like the chances of the Caps in Game 2. MyBookie is favoring WAS (-145 ML) over PIT with an over/under of 5.5 total game goals scored.
Needing Game 2 in the worse way, I will put my confidence in the home team as I will favor the Capitals in a (-145) moneyline win over Pittsburgh as my best sports betting pick.