National Basketball Association: Western Conference Semifinals
Game 4 SA vs. HOU Best-of-7: SA Leads 2-1
San Antonio Spurs (61-21, 30-11 away) at Houston Rockets (55-27, 30-11 home)
May 7, 2017- 9:00 PM ET (TV TNT) Toyota Center, Houston, TX
Despite being shorthanded, the San Antonio Spurs laid it on the Houston Rockets in Game 3 to take the series lead. Now with Game 4 on Sunday night back at the Toyota Center, who will have the upper hand as the our best sportsbooks have the following betting lines;
Best Spurs Lines: Bovada Spread (+6) ML +155
Best Rockets Lines: MyBookie Spread (-5.5) ML -190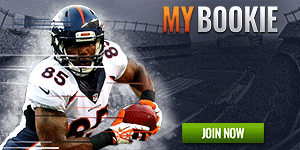 Over/Under: MyBookie 216.0
MVP candidate James Harden was a 'one-man' show for his team in Game 3 with 43 points scored, but it wasn't enough as the Spurs held the others in check as they earned a 103-92 road victory to take a 2-1 lead in this best-of-seven semifinal series.
And while the point total was great to see from Harden, he was only able to muster five assists total; a stat that doesn't bode well as his team is just 1-5 when he fails to record six or more assists in a game.
We didn't know what to expect from the Spurs following the news of PG Tony Parker being lost for the remainder of the postseason with a bad wheel, but head coach Gregg Popovich had his team ready behind fellow MVP candidate Kawhi Leonard and his 26 points with 10 rebounds and seven assists.
But he wasn't alone as power forward LaMarcus Aldridge scored 26 points; a big lift after totaling 19 in Games 1 and 2.
All in all, it didn't look good for the Spurs as they scored just 43 points in the first half but then came out the break to explode for 60 points on a 63.9 effective field goal percentage.
Game 5 is scheduled for Tuesday back in San Antonio.
Prediction/Pick
Taking a shot in the mouth by the shorthanded Spurs, will Houston be better prepared to face what will be a hungry San Antonio team who took back homecourt? For sports betting purposes for our US players, MyBookie is favoring HOU (-5.5) points over SA, while Bovada is giving the underdog visiting Spurs (+6) points. MyBookie has the over/under with 216.0 total game points scored.
Expecting a better showing this time around from Harden and company, I will favor the Rockets MINUS the points (-5.5) over San Antonio for the Game 4 win as my best betting pick.