National Basketball Association: Western Conference 1st Round
Game 3 SA vs. MEM Best-of-7: SA Leads 2-0
San Antonio Spurs (61-21, 30-11 away) at Memphis Grizzlies (43-39, 24-17 home)
April 20, 2017- 9:30 PM ET (TV TNT) FedExForum, Memphis, TN
Having their way through the first two games of the series, the San Antonio Spurs will look at take a commanding 3-0 best-of-seven lead against the Memphis Grizzlies when both teams meet on Thursday night at the FedExForum in a matchup that has the following betting lines from our best sportsbook;
Best Spurs Lines: BetOnline Spread (-3.5) ML -160
Best Grizzlies Lines: Bovada Spread (+4) ML +145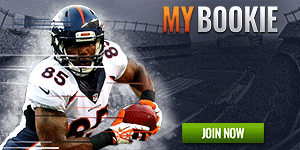 Over/Under: 5Dimes 184.5
After being outmanned in Games 1 and 2 back in the Lone Star state to the tune of 111-82 and 96-82, the Grizzlies now return home looking for answers in trying to find a way to get back into this series opener or risk a quick exit.
Billed as a "must-win" for Memphis heading into Game 3, the Grizzlies are hoping to ride the recent outburst of their head coach David Fizdale following Game 2 to give them a spark. Publically criticizing the officiating in who he says were "unprofessional" and "unacceptable with everything going in favor of the home Spurs, he is now hoping many of the calls will now go the way of the Grizzlies.
San Antonio was awarded 32 free throws to just 15 for the Grizzlies; Kawhi Leonard alone had 19. And after being the more aggressive team in the paint on the offensive end with 32 shots, all it accounted for was 15 game free throws. The Spurs shot 18 times in the paint and received 23 free throws; numbers that don't add up according to Fizdale.
Regardless if the words of Fizdale will lead to a spark for the Grizzlies, it will still come down for Memphis in trying to figure out a way to slow down Leonard, who in the first two games has responded with 32 points and 37/11, and has been a one-man show in taking it to the Grizzlies.
Game 4 is scheduled for Saturday night in Memphis.
Prediction/Pick
Will Game 4 mean the end of the line for the Grizzlies or will it set up an opportunity to even up the series? We will soon have our answer, but as we look ahead to the Game 3 betting lines for our US players, BetOnline is favoring SA (-3.5) points over MEM, while Bovada is giving the underdog Grizzlies (+4) points. 5Dimes delivers the over/under with 184.5 total game points scored.
Expecting a better output from Memphis, I will favor the OVER of 184.5 total game points scored as my sports betting pick.