Major League Baseball: NL SF vs. LAD
Starting Pitchers: SF- Bumgarner (1-4, 3.38 ERA) LHP LAD- Ryu (3-6. 4.17 ERA) LHP
San Francisco Giants (40-65, 18-36 away) at Los Angeles Dodgers (73-31, 46-13 home)
July 30, 2017- 8:00 PM ET (TV ESPN) Dodger Stadium, Los Angeles, CA
One of baseball's oldest and best rivalries will continue in primetime on Sunday as the San Francisco and Los Angeles Dodgers will conclude a three-game weekend series at Chavez Ravine with the following betting lines from our best sportsbooks;
Best Giants Lines: BetOnline ML (+242) Spread +1.5
Best Dodgers Lines: BetOnline ML (-265) Spread -1.5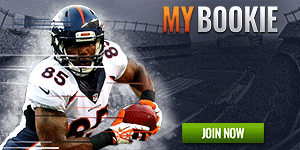 Over/Under- MyBookie 9.0
Despite the overwhelming deficit in the standings between the Giants and Dodgers, San Francisco continues to play Los Angeles tough as evident in the first two games in this series. However, it has been the Boys in Blue who have used their season magic to win the first two games of this series setting up what may be a sweep?
There is little doubt this has been a season for the record books in LA Dodger history as the Dodgers have proven to be the team to beat thus far in the 2017 season. All the Dodgers have done is rack up a record of 73-31 thanks to rattling off seven straight wins to lead the second-place Arizona Diamondbacks by 13 games.
For the Giants, it has been a disaster of a year in which at 40-65 has them 33 ½ games back of Los Angeles; a mark that has never been seen in the history of this historic rivalry. As the Giants are 25 games below .500, much of their demise can be attributed to blowing a lead in 28 games leading to a loss. And when their offense fails to score three or more runs, it has led to a paltry record of 9-48.
And though, the season has been long over for the Giants, they continue to play the Dodgers close when it comes to head-to-head matchups. Sunday is expected to be no exception as San Francisco will hand the ball to left-hander Madison Bumgarner.
A Dodger killer in his own right throughout his career, Bumgarner (1-4, 3.38 ERA) will take the mound where he is 14-9 in 27 games with a 2.70 ERA versus their biggest rival.
For the Dodgers, they will counter with a left-hander of their own in Hyin-jin Ryu, who at 3-6 with a 4.17 ERA on the season is 4-5 in 10 games with a 3.79 ERA against the Giants.
Prediction/Pick
With a national audience watching along with what is expected to be another packed house, the Giants and Dodgers will look to put on a show. For sports betting purposes for our US players, BetOnline is favoring LAD (-265 ML) over San Francisco with 9.0 total game runs scored from MyBookie; a number I will play as I will favor the OVER of 9.0 total game runs scored as my best betting pick.