National Football League: NFC Divisional Playoff SEA vs. ATL
Seattle Seahawks (10-5-1, 3-4-1 away) at Atlanta Falcons (11-5, 5-3 home)
January 14, 2017- 4:35 PM ET (TV FOX) Georgia Dome, Atlanta, GA
Week 2 of the NFL playoffs will begin with an NFC matchup that has the makings of a good one as the Seattle Seahawks will travel to the Georgia Dome to square off against the Atlanta Falcons in a Saturday evening clash that has the following betting lines;
Best Seahawks Lines: BetOnline Spread (+5) ML +185
Best Falcons Lines: MyBookie Spread (-4.5) ML -220
Over/Under: 5Dimes 52.0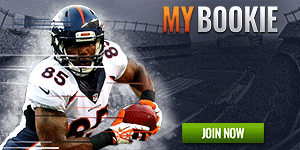 After a dominating 26-6 performance last weekend in Seattle against the Detroit Lions, the Seahawks will now be poised for a repeat performance, this time on the road as they will face the offensive power of the Falcons with the winner moving on to the NFC Championship.
Saturday will mark a rematch from the 2012 divisional playoff won by Matt Ryan and the Falcons in a game that saw Seattle QB Russell Wilson in his rookie campaign.
Fast forward since that game and all Wilson has done is post an 8-3 record with one Super Bowl ring to his resume. For Ryan, that was his lone playoff victory in five attempts.
The quarterback comparison has Wilson throwing for 4,219 yards with 21 touchdowns to 11 picks in the regular-season compared to Ryan having a career year with 4,944 yards with 38 touchdowns to 7 interceptions.
In mid-October, both these teams met at CenturyLink Field with the Seahawks winning 28-26 in what was a controversial finish as Seattle CB Richard Sherman wasn't flagged for a late pass interference call.
The key matchup in this all-important showdown will pit the third-rank defense of the Seahawks at 18.3 points allowed per game seeking to slow down the NFL's-best offense at 33.8 points per contest.
Seattle behind what will be a healthy Wilson and the rushing of Thomas Rawls will aim to keep pace with an Atlanta offense that is sure to still put points on the board. The Falcons on the defensive end ranked 27th in the league allowing 25.4 points per game.
Thanks to running the table down the stretch to earn a bye-week, the Falcons have had an additional week to prepare for the defending NFC champions, who will like nothing better than to make a return trip back to the Super Bowl after losing a heartbreaker last year.
Prediction/Pick
Ryan has shined under the dome and will need another outstanding performance to help lead his team to victory. Putting their confidence in the home team, MyBookie is favoring ATL (-4.5) points over SEA, while BetOnline is giving the underdog Seahawks (+5) points.
5Dimes delivers the over/under at 52.0 total game points scored. Playing the totals, I will favor the OVER of 52.0 total game points scored as my betting pick for this divisional matchup.