College Basketball: Men's Championship SC vs. FLA
East Region- Elite 8
#7 South Carolina Gamecocks (25-10) at #4 Florida Gators (27-8)
March 26, 2017- 2:20 PM ET (TV CBS) Madison Square Garden, New York, NY
After Day 1 of the Elite 8 brought about an upset, what will Day 2 bring for our U.S. sportsbetting players as we first go out to the Big Apple for a pair of SEC foes squaring off with an opportunity to punch their ticket to next weekend's Final Four? The No. 7 South Carolina Gamecocks and No. 4 Florida Gators will clash in a Sunday afternoon matinee that has the following betting lines from our best sportsbooks;
Best Gamecocks Lines: BetOnline Spread (+3.5) ML +155
Best Gators Lines: MyBookie Spread (-3.5) ML -170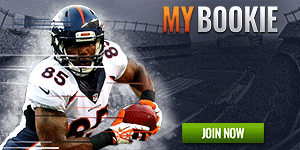 Over/Under: 5Dimes 134.5
Famed Madison Square Garden will be the site of what will be an energetic game between two teams itching to advance to college basketball biggest stadium… the Final Four.
Two teams that know each other all too well as rivals in the SEC in the 'surprising' Gamecocks (25-10) and Gators (27-8) will give it everything they have in the East Region final with a Final Four appearance hanging in the balance.
Meeting for the third time this season, South Carolina earned their way to the Elite 8 with a dominating defensive performance over Baylor on Friday that led to an easy 70-50 victory. For Florida, their road to the Elite 8 wasn't quite as easy as it took a big-time shot at the buzzer in overtime to give them a thrilling 84-83 victory over Wisconsin on Friday as Chris Chiozza was the "man of the hour" with the game winner.
Going back to the regular season where the Gamecocks went 12-6 in SEC play and Florida 14-4, each team split the season series with victories at home; South Carolina striking first with a 57-53 win at home only to see the Gators return the favor in Gainesville with an 81-66 beating over the Gamecocks.
Prediction/Pick
Riding the wave of their defense, the Gamecocks have earned their first ever trip to the Elite 8 but will need to beat a team already with "Lady Luck" on their side. For sportsbetting purposes from our best sportsbooks, MyBookie is favoring FLA (-3.5) points over SC with an over/under of 134.5 total game points scored.
Putting my faith in a team that's never been there, I will favor the Gamecocks PLUS the points (+3.5) over Florida for the win as my betting pick in what will be a dogfight.