College Basketball: Under Armour Reunion SCAR vs. SHU
#19 South Carolina Gamecocks (8-0) at Seton Hall (7-2)
December 12, 2016- 9:00 PM ET (TV FS1) Madison Square Garden, New York, NY
The No. 19 South Carolina Gamecocks will put their unbeaten streak on the line when they tip it off against the Seton Hall Pirates in late night college basketball action in New York as the betting lines for this Under Armour Reunion clash has the following betting lines;
Best Gamecocks Lines: MyBookie Spread (+2) ML "See Live Odds"
Best Pirates Lines: BetOnline Spread (-1.5) ML "See Live Odds"
Over/Under: topbet "See Live Odds"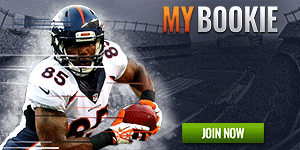 Madison Square Garden will be the site of this matchup as the Gamecocks with their 8-0 mark will be short-handed as their top player in senior forward Sindarius Thornwell has been suspended indefinitely be head coach Frank Martin.
Citing only a "mental mistake" as the only reason for Thornwell's suspension, the team's MVP will travel with the team but will not be in uniform. Martin has given no timetable for Thornwell's return to the court and at least for one game will be greatly missed as he leads the team in scoring (18.7), assists (4.1) and rebounding (6.7).
As a whole, the Gamecocks are scoring 73.9 points per game, while allowing only 55.5. With no Thornwell, South Carolina will look to other players such as senior guards Duane Notice and Justin McKie along with sophomore guard P.J. Dozier to pick up the scoring punch.
For Seton Hall, they will aim to take advantage of a South Carolina team playing without their best player as they enter with a three-game win streak.
The Pirates have enjoyed a bit of time off after having played Cal in the Pearl Harbor Invitational in Hawaii; a game they won 60-57 as junior forward Angel Delgado led the way with 16 points and 12 rebounds to record his third consecutive double-double.
Backed behind four Seton Hall players scoring in double figures, the Pirates are averaging 78.3 points per contest, while allowing 69.1.
Despite the hot start of the Gamecocks, they will look to avoid a late season collapse much like last season that cost them a trip to the NCAA tournament.
And for Seton Hall, they captured the Big East tourney taking down Villanova but were bounced in the first-round against Gonzaga.
Prediction/Pick
And for these two teams, it's been a long time coming since they last met in 1974, but as we look ahead to this matchup, BetOnline is favoring SHU (-1.5) points over SCAR, while MyBookie is giving the Gamecocks (+2) points. The over/under still need to be decided.
Oddsmakers are expecting a close game with no Thornwell on the floor and feeling that may make the difference, I will favor the Pirates MINUS the points (-1.5) over South Carolina for the win as my betting pick.