College Football: PAC-12 STAN vs. USC
#14 Stanford Cardinal (1-0, 0-0 Pac-12) at #6 USC Trojans (1-0, 0-0 Pac-12)
September 9, 2017- 8:30 PM ET (TV FOX) Los Angeles Memorial Coliseum, Los Angeles, CA
In what will be another highly anticipated clash, two old foes in the No. 14 Stanford Cardinal and No. 6 USC Trojans will meet in a Saturday evening smackdown at the Los Angeles Memorial Coliseum that should be another classic as the betting lines from our best sportsbooks is as follow;
Best Cardinal Lines: MyBookie Spread (+6) ML +190
Best Trojans Lines: BetOnline Spread (-5.5) ML -220
Over/Under: GTBets 55.0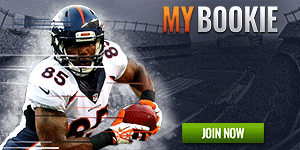 In an early PAC-12 opener, what a way to get it started as two of the better powerhouses in all of college football will display their talents in a nationally televised game that may prove to be a preview for the conference title game in December?
Stanford (1-0) after opening their season back on August 26 in Sydney, Australia in a route over Rice will be anxious to get back on the field as they will seek a fourth consecutive victory over the Trojans (1-0).
Interesting enough, this will mark the fourth straight season and fifth of the last six years that this marquee matchup has taken place in September. However, with the early challenge, it will serve as a good measuring stick for both teams the rest of the way.
One thing we know of going in is that both teams pride themselves on the running game and no doubt will be on display come Saturday. Both teams will use a two-man attack when it comes to running the ball; Bryce Love and Cameron Scarlett of Stanford versus Ronald Jones II and Stephen Carr of Southern California.
Heisman Trophy candidate Sam Darnold, who guided his Trojans to a 49-31 home victory over Western Michigan last week will seek to get the better of a Cardinal team who has gotten the better of SC in recent years. Since 2007, Stanford has won four of five in Los Angeles.
Prediction/Pick
The Trojans have won 11 straight at the Coliseum but will they be able to solve the mystery of the Cardinal as head coach Tom Helton is 0-2 versus Stanford? For sports betting purposes, BetOnline is favoring USC (-5.5) points over STAN, while MyBookie is giving the Cardinal (+6) points. GTBets delivers the over/under with 55.0 total game points scored.
USC may win this one outright, but give me the Cardinal PLUS the points (+6) to cover against USC as my best betting pick.