With the start of Super Bowl LI weekend finally upon us leading to the big game on Sunday with a 6:30 PM ET start in Houston, all eyes will be on whether the New England Patriots will hoist yet Super Bowl trophy or will the underdog Atlanta Falcons shock the football world and pull of the upset?
Over the next couple of days leading up until Sunday, we here at WonderPunter will be taking a look on the best bet for our money and why; do we go Patriots, Falcons, over/under, best bonuses and our game day prediction and pick.
In this article, we are going to cover betting on New England and why they will win?
First let's take a look at the betting lines for this NE vs. ATL matchup;
Best Patriots Lines: BetOnline Spread (-3) ML -155
Best Falcons Lines: 5Dimes Spread (+3) ML +140
Over/Under: BetOnline 58.0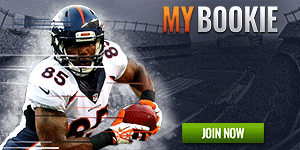 Bovada 59.5
After being ousted last year in the postseason by eventual champion Denver, the Patriots heading into the 2016 NFL season were by all accounts the odds-on favorite to represent the AFC in Super Bowl 51.
Holding true to form and doing just that, New England will enter Sunday's game as a (-3) point favorite across the board with our sportsbooks. And, while most of America may not want to see the Pats win another one, when it comes to betting your hard-earned money, they are your best bet for your return and here's why;
They enter with one of the best quarterbacks ever in Tom Brady, the leading rusher in touchdowns in the league with LeGarrette Blount, one crafty receiver in receiver Julian Edelman and if that wasn't enough… the NFL's No. 1 scoring defense.
Going back to Brady, already regarded as one of the best signal-callers in NFL history, he is even more deadly when it comes to the big game. In six Super Bowl appearances, Brady has thrown for 13 touchdowns to four interceptions with a 66.7 passing efficiency. And when it comes to the pressure of the fourth quarter, Brady has been "Mr. Clutch" with four touchdowns to no picks with a 66.1 percent passing percentage.
And with what Brady has and is able to accomplish, he is primed to pick apart the porous Atlanta defense, which enters having allowed a terrible 25.4 points per game. A master at his craft, Brady is poised to dissect the Falcon's secondary, which if they cannot put the pressure on Brady and force turnovers, they may be in for a long game?
Another big advantage for New England is the man himself in head coach Bill Belichick and his long, impressive resume when it comes to big games. Belichick since taking over the reigns in New England in 2000 has constantly proven to reconstructed a winner with whatever personnel he has. Give Belichick an extra week to prepare and in that time has produced a 26-8 record.
Prediction/Pick
Most books would agree that the Patriots could have easily been at least a touchdown favorite with a quarterback such as Brady, a head coach such as Belichick and most importantly… a team that that is loaded with big-time game experience. If the young, inexperienced defense of Atlanta cannot find the answers in stopping Brady sitting back in the pocket picking them apart, this one can get away from them in a hurry when it matters most.
As a "generous" MINUS (-3) point favorite, I can easily see New England putting the hurt on the Falcons and turning Super Bowl LI into a runaway. New England MINUS the points to cover and win it all.