College Football: Advocare V100 Texas Bowl TAMU vs. KST
Texas A&M Aggies (8-4) at Kansas State Wildcats (8-4)
December 28, 2016- 9:00 PM ET (TV ESPN) NRG Stadium, Houston, TX
As we can continue into the bowl season, we have what should be an entertaining contest as the Texas A&M Aggies will square off against the Kansas State Wildcats in the Advocare V100 Texas Bowl at NRG Stadium in Houston and for this battle under the lights on Wednesday night, the betting lines are as follow;
Best Aggies Lines: MyBookie Spread (-2.5) ML -145
Best Wildcats Lines: BetOnline Spread (+3) ML +128
Over/Under: topbet 56.5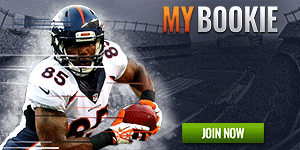 A pair of 8-4 teams all too familiar with one another will seek to end their season on a high note by capping off a bowl victory. And, while the Aggies for the third consecutive year sputtered down the stretch in what had the makings of a promising season, the Wildcats looked very impressive down the end winning five of their final six games, including three straight…. two of which came on the road.
Old foes in the Big 12 before moving to the SEC, Texas A&M went 1-3 in the month of November as they will be looking to pick themselves off the ground. These two teams will be facing one another for the first time since 2011, after which the Aggies bolted for the Southeastern Conference.
6-8 over the past three years after the month of October, this season's late season slump for the Aggies was partly due to QB Trevor Knight missing two games with a shoulder injury before returning for the season finale against LSU.
Knight, a transfer from Oklahoma faced the Wildcats three times as a member of the Sooners and as he plays in his final collegiate game, he will aim to go out a winner. Effective with his arm and his legs, Knight will be tested running the ball as will the running backs as the Wildcats rank 11th in the nation in rushing defense with 112.6 yards allowed per game.
And while the Wildcats are a force against the rush, Knight may find success going long as Kansas State has been burned with the deep ball 13 times for over 40-plus yards on the season.
Countering the Texas A&M defense will be K-State QB Jesse Ertz and his band of runners where they rushed for over 330 yards in three of their final four games. Ertz on the season ran wild for 945 yards rushing.
Prediction/Pick
Kansas State will look to slow it down with their clock-eating running game to help limit the quick strike offense of the Aggies. Expecting a close matchup, MyBookie is favoring TAMU (-2.5) points over KST, while BetOnline is giving the underdog Wildcats (+3) points. Topbet delivers the over/under at 56.5 total game points scored.
Looking for the offense to rule the day in this one, I will favor the OVER of 56.5 total game points scored as my betting pick.