With a few games having passed now in the 2016/17 Premier League season, fans are back supporting their clubs, at home, in the pub, or at the stadiums, and some are also putting down bets on which side will be champions. We can get an idea of the teams that can realistically challenge at this stage and this piece will detail some of those, while assessing their chances.
One side who look like unquestionable title contenders already is Manchester City – who have enjoyed six straight wins at the beginning of the season. Guardiola is successfully implementing his pass and move style and getting the best out of players like De Bruyne and Sterling who struggled last season.
Having only just scraped fourth place last year, and never really threatened to challenge for the title, City are already the bookies' 4/6 hot favourites to reclaim it this time. Get the Latest Football Accumulator Tips.
Manchester United
Local rivals Manchester United enjoyed a similarly positive start under Jose Mourinho, with new star striker Zlatan Ibrahimovic settling in well, until the wheels came off with a home defeat in the Manchester derby. So far, Mourinho has not really got the best out record midfield signing Paul Pogba, while Wayne Rooney's form continues to decline, and this has seen them drop to 9/1 fourth favourites with bookmakers. They certainly look capable of a top four spot, which is better than last season's fifth, but the title looks a tall order.
Liverpool
A team that has surprised many so far this season is Liverpool, who have made a storming start under Jurgen Klopp. The German did not spend big in the summer, signing only Gini Wijnaldum and Sadio Mane, but he has built a real team spirit and the high pressing game they play troubles most teams.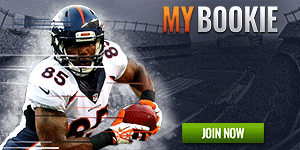 All this has seen them rise to 11/2 second favourites with the bookmakers and they look odds-on for at least a Champions League placing. If there are doubts, it is in defence and in breaking down teams who sit deep – as the defeat at Burnley indicated.
Aresenal
Arsenal were one of the sides that failed to cope with Liverpool's pressing game, as they conceded four in a short spell during a home defeat to them in the opening match, but the Gunners have improved since then. They were highly impressive in dismantling Chelsea 3-0 at the Emirates, but they always seem to fall short in the title race – which should be borne in mind despite odds of 10/1.
Leicester
Last season's champions Leicester are finding it harder this time, with both Liverpool and Manchester United inflicting heavy defeats already. They have signed Slimane to bolster their attack and he has made an encouraging start, but competing for this and in the Champions League will surely stretch their squad too far – reflected in odds of 200/1 on them retaining it.
Fans of Premier League betting may also be interested in Soccer Safari, a five-reel football themed casino slot available on mobile casino that provides a similar, but interesting alternative. Here it is about the World Cup, with the twist being that the players are all animals, and with 25 pay lines plus a jackpot there is plenty of opportunity to win money.
If you bet on both the Premier League winners and Soccer Safari, you are bound to get a result from at least one of them.