College Basketball: Men's Championship UCLA vs. UK
South Region- Sweet 16
#3 UCLA Bruins (31-4) at #2 Kentucky Wildcats (31-5)
March 24, 2017- 9:39 PM ET (TV CBS) FedExForum, Memphis, TN
Easily the game of the night, we will stay in Memphis for the second semifinal of the South Region on Friday night as the No. 3 seed UCLA Bruins and No. 2 seed Kentucky Wildcats will do battle at the FedExForum for a spot in this weekend's Elite 8 in an all-important matchup that has the following betting lines from our best sportsbooks;
Best Bruins Lines: BetOnline Spread (EVEN) ML -116
Best Wildcats Lines: MyBookie Spread (EVEN) ML "See Live Odds"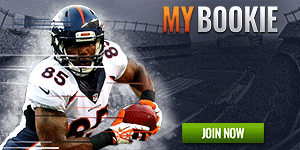 Over/Under: 5Dimes 165.5
Friday's semifinal is expected to bring plenty of excitement as two of college basketball's most storied programs will square off with an Elite 8 berth at stake against the Butler/North Carolina winner which will precede this nightcap.
For UCLA at 31-4, they will aim for another win over a Kentucky team they defeated back in Lexington on Dec. 3 by a 97-92 score in a game where the Wildcats (31-5) were physically manhandled in their own building.
UCLA understands all too well, however, that they will be facing a different Wildcats team that wants nothing more than to have sweet revenge over the Bruins when it matters most.
One thing we will see plenty of is offense as two of the most dynamic scoring teams in the nation, with the Bruins leading America in scoring with 90.2 points per game versus a Kentucky squad that ranks ninth at 85.2.
Led by freshman sensation Lonzo Ball and his playmaking abilities, the Bruins are a well-balanced offense with as many as 5-6 players that can score in double figures.
Not to be outdone, Kentucky with their man Malik Monk will help to counter the Bruin attack but will be facing a UCLA team that over the last seven weeks is much improved on the defensive end.
Prediction/Pick
And it's that element from both teams that will make the difference as each team will do their fair share of scoring. Too close to call from our best sportsbooks for U.S. players, BetOnline and MyBookie have this UCLA vs. UK matchup as (EVEN) with an over/under of 165.5 total game points scored from 5Dimes.
Having picked UCLA from the outset to win it all, there is no reason to stray now as I will favor the Bruins in a straight-up moneyline win over Kentucky to advance as my best sportsbetting pick.