College Basketball: UCLA vs. ORE
#2 UCLA Bruins (13-0, 1-0 away) at #21 Oregon Ducks (11-2, 8-0 home)
December 28, 2016- 9:00 PM ET (TV ESPN2) Matthew Knight Arena, Eugene, OR
Having put the college basketball world on notice with their dominant play thus far, the No. 2 UCLA Bruins will seek to remain perfect on the year as they will be in for a tough one on the road when they travel to Eugene to battle the No. 21 Oregon Ducks in a Pac-12 Conference showdown on Wednesday night that has the following betting lines;
Best Bruins Lines: MyBookie Spread (-2.5) ML "See Live Odds"
Best Ducks Lines: BetOnline Spread (+2.5) ML "See Live Odds"
Over/Under: XBet "See Live Odds"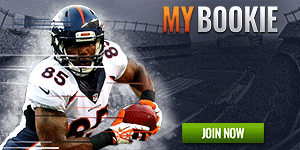 In what is being pegged as a "fasten your seatbelt" type of game, the Bruins at 13-0 will aim to continue their winning ways when they square against an Oregon team at 11-2 picked by many in the preseason to win the Pac-12 title. But, having watched what the Bruins did in the preseason showcasing their young talent along with an unselfish brand of basketball likened to the San Antonio Spurs of the NBA, there may be a few critics who have swayed their vote since then?
Best in the country in field-goal percentage leading to an impressive 95.8 points per game along with 23.6 assists per contest to go along with it, the Bruins will put their high-powered offense to the test against a long, athletic Oregon team that is allowing 63.2 points per game. On the other side of it, the Ducks are scoring 78.3 points, while UCLA is allowing 74.0 per game.
Oregon has won 33 straight at Matthew Knight Arena, including eight consecutive this season and will be fired-up to deliver the first defeat to the Bruins, but UCLA will be ready after already showing their moxy in their lone "true" road game with a 97-92 victory over what was then-No. 1 Kentucky; a game that wasn't as close as the score indicated.
The Ducks may be without 6-10 senior center Chris Boucher, who grabs 7.8 boards per game as he has missed the last two games with a sprained ankle.
UCLA has six players scoring in double-figures and are lead by the dynamic freshman duo of 6-10 TJ Leaf and PG Lonzo Ball.
Prediction/Pick
But it doesn't stop there for the Bruins as they are playing the epitome of team basketball; a blueprint that has worked to perfection thus far. Expecting a dogfight, MyBookie is favoring UCLA (-2.5) points over ORE with an over/under that still needs to be determined.
Excited about getting this one started, I will side with the visitors favoring the Bruins MINUS the points (-2.5) over Oregon for the big road win as my betting pick.