National Basketball Association: Western Conference 1st Round
Game 2 UTA vs. LAC
Best-of-7: UTA Leads 1-0
Utah Jazz (51-31, 22-19 away) at Los Angeles Clippers (51-31, 29-12 home)
April 18, 2017- 10:30 PM ET (TV TNT) STAPLES Center, Los Angeles, CA
After laying an egg in Game 1 to put themselves in a hole, the Los Angeles Clippers will seek to rebound on Tuesday night when they square off once again against the Utah Jazz in a Game 2 matchup at Staples Center that has the following betting lines from our best sportsbooks;
Best Jazz Lines: BetOnline Spread (+9) ML +390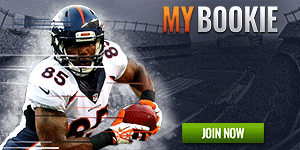 Best Clippers Lines: Bovada Spread (-9) ML -500
Over/Under: 5Dimes 195.5
After being dealt a stunning Game 1 defeat by the underdog Jazz 97-95 on what was a game winner by Joe Johnson in the final seconds, the Clippers will seek to pick up the pieces in what can be billed as a "must-win" or face going down 0-2 heading back to Salt Lake City for Games 3 and 4.
Heading into this opening-round series with a seven game winning streak against Utah, the Clippers had to like their chances even more after center Rudy Gobert went down with knee injury just 20 seconds into the game?
Suffering what was determined to be a hyperextended left knee, Gobert has been ruled out for Game 2. And with his absence, Los Angeles will need to find a way to take full advantage, while playing better defense, 'upping' the tempo and executing on both ends of the court.
Another area the Clippers will need to improve upon will be their bench play where they were outscored 47-20 as no LA reserve scored in double-digits.
Utah for their part will want to duplicate the same Game 1 pace and will get a bit of boost in the way of guard Raul Neto, who will return to action after missing the opener.
The Jazz understand they will need to match the intensity and sense of urgency the Clippers will throw at them.
Los Angeles reserve guard Austin Rivers will remain out of action with a strained left hamstring and remains questionable for Game 3 as well.
Prediction/Pick
It seems with the Clippers, it's always the same in the way of disappointment when it comes to the postseason. But, as we look ahead to Tuesday for our US players, Bovada is favoring LAC (-9) points over UTA with an over/under of 195.5 total game points scored.
Feeling the home team will be ready to unload in this one, I will favor the Clippers MINUS the points (-9) over Utah for the win as my best sports betting pick.