College Basketball: Big East NOVA vs. BUTLR
#1 Villanova Wildcats (14-0, 3-0 away) at #18 Butler Bulldogs (12-2, 8-0 home)
January 4, 2017- 6:30 PM ET (TV FS1) Hinkle Fieldhouse, Indianapolis, IN
In what is expected to be a highly entertaining Big East Conference matchup, the No. 1 Villanova Wildcats will invade Hinkle Fieldhouse in Indianapolis on Wednesday night for a conference clash against the upset-minded No. 18 Butler Bulldogs in a showdown that has the following betting lines;
Best Wildcats Lines: MyBookie Spread (-1.5) ML "See Live Odds"
Best Bulldogs Lines: 5Dimes Spread (+2) ML "See Live Odds"
Over/Under: BetOnline "See Live Odds"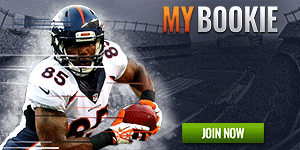 Unbeaten on the season, the defending national champion Wildcats at 14-0 (2-0 Big East) will face a huge road test versus a Butler team seeking to hand their division rivals their first blemish of the season as they are 12-2 (1-1 Big East) and undefeated at home at 8-0. Overall, the Bulldogs have won their last 11 at home.
Despite the early domination of the Wildcats, Butler will have no shortage of confidence in this one after taking down the then-No. 22 Cincinnati Bearcats earlier in the season by a 10-point margin. However, when it comes to facing teams ranked No. 1, Butler is 1-5 with their lone victory coming way back in 2012.
Taking a look at the tale of the tape, these are two evenly-matched teams with Nova averaging 79.9 points per game to the Bulldogs 78.0. As a team, Villanova is shooting 50.4 percent from the field as they are lead by senior Josh Hart and his 20.3 PPG. For Butler, they are shooting 49.9 percent and are lead by junior forward Kelan Martin and his 18.1 points per game. On defense, the Wildcats are allowing 62.1 points to Butler yielding 64.6.
Villanova is coming off a scare at No. 10 Creighton on Saturday as it was all tied up at 66 before closing out the game on a 14-4 run to win 80-70 to remain perfect. Already the defending champions and perfect thus far, Villanova knows they will be greatly challenged each time they hit the floor as every team will be gunning for them.
Prediction/Pick
Considered perhaps the toughest conference in America, we can expect another battle between these two Big East powers, but as we take a look at the betting lines, MyBookie is favoring NOVA (-1.5) points over BUTLR, while 5Dimes is giving the underdog home Bulldogs (+2) points.
Keeping my confidence in Villanova and what they have showed thus far, I will favor the Wildcats MINUS the points (-1.5) over Butler for the big road win as my betting pick.