National Basketball Association: WAS vs. BOS
Washington Wizards (42-27, 15-17 away) at Boston Celtics (44-26, 23-9)
March 20, 2017- 7:30 PM ET TD Garden, Boston, MA
With still plenty to be decided in the Eastern Conference, the Washington Wizards and Boston Celtics will get at one another once again when both teams clash in an all-important matchup at TD Garden on Monday night that has the following betting lines from our best sportsbooks;
Best Wizards Lines: MyBookie Spread "See Live Odds"
Best Celtics Lines: BetOnline Spread "See Live Odds"
Over/Under: 5Dimes "See Live Odds"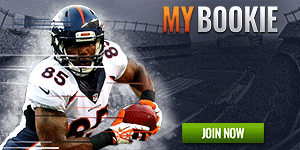 Going into the final month of the season with just a handful of games left, the race for the top-spot in the East is still very much up for grabs with the Cleveland Cavaliers holding a 2 ½ game lead on Boston and four up on Washington.
With just a 1 ½ game lead separating the Wizards (42-27) and Celtics (42-27), Monday's battle in Beantown will be huge as Washington will seek the season-series win and Boston looking for the split.
Both teams through the first three games are holding court at home with the Wizards taking Game 1 by a 118-93 spanking only to see the Celtics win their Game 2 home matchup 117-108, followed by Washington with another home win in DC 123-108 to take Game 3.
Heading into this fourth and final regular season showdown, these teams are about as even as can be with each having won six of 10 with the Wizards averaging 108.9 points per game to the Celtics 107.4, while on defense, Washington is allowing 106.8 points per game to Boston yielding 105.0.
In the division conference race, the Wizards hold a five game lead on Atlanta in the Southeast, while the Celtics are 3 games up on Toronto in the Atlantic.
Adding to the the already suspense of Monday's game is the simple fact that both teams just don't like each other… period! Washington has gotten the better of the Celtics thus far but may have their hands full versus a Boston team that has been stellar at home with a 23-9 record.
Boston lost on Sunday to Philadelphia 105-99 as they were without their MVP in Isaiah Thomas for the second straight game while also maybe looking ahead to Washington.
Thomas is dealing with a bruised right knee that may also keep him out of action on Monday; a loss that may dampened the chances of Boston winning?
Prediction/Pick
With nine of their final 12 at home, including the start of a six-game homestand, the time is right for the Celtics to make a move.
But as we take a look at the betting lines from our US sportsbooks such as MyBookie and BetOnline, they have yet to determine the odds on this WAS vs. BOS matchup. Let's take a wait and see approach on the status of Thomas before deciding the best for our money in what is expected to be a dogfight.