College Basketball: Men's Championship South Region
1st Round WICH vs. DAY
#10 Wichita State Shockers (30-4) at #7 Dayton Flyers (24-7)
March 17, 2017- 7:10 PM ET (TV CBS) Bankers Life Fieldhouse, Indianapolis, IN
With very little upsets on Day 1 of the NCAA Tournament, what will Day 2 bring to us as U.S. sportsbooks will be gearing up for another full day of what is March Madness? Getting it started for us should be an entertaining matchup between the No. 10 seed Wichita State Shockers and No. 7 Dayton Flyers in a showdown that has the betting lines as follow;
Best Shockers Lines: BetOnline Spread (-6) ML -265
Best Flyers Lines: MyBookie Spread (+6) ML +225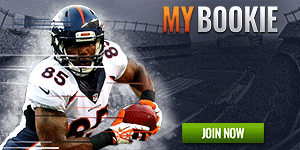 Over/Under: 5Dimes 144.0
Bankers Life Fieldhouse in Indianapolis will be the site of 1st Round South Region action that will pit a lower-seeded team in Wichita State (30-4) heading in as a (-6) point favorite over Dayton (24-7) in a contest that is expected to provide plenty of excitement for fans everywhere.
The Shockers enter as a hot team with fifeteen consecutive wins, including taking home the Missouri Valley Conference tournament championship, whereas the Shockers have dropped two straight after winning nine consecutive games in Atlantic 10 Conference play.
Dayton will enter as a well-balanced squad on both ends of the floor ranking second in defense and ranking second in field goal percentage in their conference but will no doubt be challenged facing a Wichita State team that is on many people's radar to make a deep run in this tourney.
The Shockers made a deep run in 2013 with a Final Four appearance and have advanced past the opening weekend in three of the past four seasons. One of the better scoring teams in the nation, Wichita State is averaging 82.1 points per game and may have a chance to get back to the Final Four?
But, of course they must first get past a Dayton team that is every bit as formidable. Meeting for the first time since the 1962 NIT, Friday's battle is sure to be a good one with the victor facing the winner of Northern Kentucky- Kentucky on Sunday.
Prediction/Pick
Dayton will use the veteran leadership of their seniors to try to outduel a Wichita State team bent on making some serious noise in this tournament. Taking a look at the betting lines from our best sportsbooks such as BetOnline, they are favoring WICH (-6) points over DAY with an over/under of 144.0 total game points scored from 5Dimes. In a game that may be too close to call, I will favor the UNDER of 144.0 total game points scored as my betting pick.